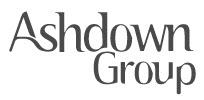 IT Support Engineer - Ashdown Group Ltd
Central London, London EC2
Based near Liverpool Street, an insurance industry specialist with thousands of global employees is further expanding its UK operations and requires an additional IT Support Engineer to join their team. With an existing team of 65 professionals in London, they offer forward-thinking solutions to a wide range of tech-savvy customers.



By utilising the latest technologies to power a modern formula, at this vibrant and fast-growing organisation, you will have the opportunity to work with an eclectic set of hardware, software and applications.



As an IT Support Engineer, you are responsible for delivering internal support to users, maintaining services and working on a variety of upgrade projects. To an extent, you will manage your own workload to ensure that you deliver to deadlines and against the teams expectations.



Your responsibilities, in brief, will include:



Initial point of contact - Working directly with users, you will share an equal amount of the 1st and 2nd line support effort. You will build strong relationships with users and your colleagues, happy to head deskside to provide immediate hands-on Windows support.



Server - You will work with the team to ensure the IT estate is supported and maintained. This will include Windows Servers, SQL Server maintenance and virtualisation (VMWare).



Projects You will be assigned a number of projects at any time, including design, installation and configuration of infrastructure.



To be suitable for this role you will need to demonstrate all of the following:



First-class communication skills and a driven personality

Previous support of Windows desktop environments in a professional/corporate environment, including installation and setup

Configuration, support and maintenance of Windows Server, SQL Server and VMWare

A basic level of networking



This is an opportunity to join a successful, close-knit team who work for each other, the organisation and promote internally whenever possible. The company are renowned for the investment they are willing to make into their team and the career development of their existing employees. Current projects include a Windows 2019 and VMWare upgrade, and they have a future pipeline of work and investment comprehensively mapped out



The starting basic salary for an IT Support Engineer with the demonstrable experience is between 35,000 and 40,000. This salary can rise in line with the delivery of your performance objectives.



To send your CV, click on the apply button and, if asked, complete the consent registration form on the Ashdown Group website.
£35,000.00 - £40,000.00 per year