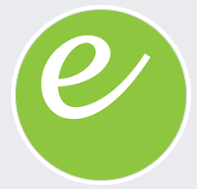 IT Support - Elevation Recruitment
Doncaster, Yorkshire DN12AN
Elevation Recruitment Group are currently working with a business based in Doncaster who are looking to recruit an IT Services Technician.

As a member of the IT Services team, you will work on the first line of support for all incoming IT support requests across the group - working primarily on the IT Helpdesk.

You will sanitise incoming IT requests, perform initial diagnosis, and action to full resolution or perform escalation to Level 2/3. Your role will serve across Group and you will be required to travel between sites on both a proactive and reactive basis.

Key Accountabilities:

*Provide proficient IT Helpdesk Support whilst sanitizing and actioning Level 1 & 2 IT requests and incidents and escalation of requests
*Maintain IT Service Level Agreements on requests, regarding response and resolution times
*Professionally respond to queries via chat, email, or phone
*Create, and revise training manuals for company-wide use
*Provide both onsite and remote presence for IT related queries
*Assist with internal IT, and Business-led project work
*Maintain current, concise and thorough documentation of IT systems
*Effectively manage time to ensure both reactive and project-based work is completed within timeframes
*Out of Hours (OOH) response on a 4 weekly rota basis
*To stay current with IT technologies and have visibility on upcoming changes

Requirements:

*Be able to support Microsoft Windows Environments, including Windows 7 / 10
*Have a thorough understanding of Microsoft Office Applications
*Understanding of Windows-based domain infrastructure - AD / DNS / Exchange / DFS
*Be able to conduct constructive IT Troubleshooting and Fault Finding
*Constructive IT Troubleshooting and Fault Finding
*Good communication skills
*Proactive and driven
*Ability to work under pressure

Elevation Business Support is a specialist division of Elevation Recruitment Group focusing on Administration positions in Yorkshire and surrounding regions. If you match the specified criteria and are interested in discussing the position in more detail, we would love to hear from you.

£18,000.00 - £21,000.00 per year