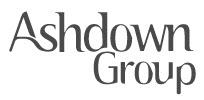 IT Support Analyst & Project Support - Ashdown Group Ltd
E1W 3PA E1W3PA
A successful MSP, with an impressive client base across the UK, is looking for a high performing IT support professional to join their growing team, working with the latest technologies.
The business enjoys working with a host of market leading clients, providing excellent technical support and the highest level of customer service.
As IT Support Field based Engineer, your base will be the Est London, E1 offices, but some weeks can see you travelling to client sites across London or across the UK. The role is a broad one, but with a focus on providing support with various IT Projects such as, implementations, installations, projects and migrations predominantly. The company will cover all travel expenses and will provide the use of a company vehicle.
To be considered suitable for this role, you will have likely held a similar IT Support role and been invovled with similar IT projects. You might also have experience gained in a field based capacity perhaps for an MSP / IT Outsourced Provider, but this is not essential to securing the role.
You will also demonstrate confidence with working autonomously on projects, being client facing and a capacity for problem solving. Adopting a fresh, driven approach with a real passion for technology will ensure you stand out for this position.
Above all, solid technical knowledge is required and you will likely have experience of the following:


Windows 7 and 10


Windows Server installation and day to day support - 2008, 2012, 2016


MS Office 2007, 2010, 2013, 2016


Office 365 and ideally SharePoint Online


Administration of Exchange 2007, 2010, 2013


Good fundamental networking skills - DHCP, TCP/IP, DNS, VPN, email routing, Wi-Fi


Router or switch configuration including Layer 3 traffic management


Basic Apple MAC support is desirable


In addition to joining a fun and professional environment, you will be secure a starting salary of up to 41,000 based on the experience you bring to the role. You will also enjoy 25 days holiday and additional benefits package.
£36,000.00 - £41,000.00 per year