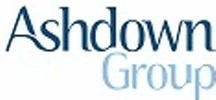 IT Support Analyst - London - £27,000 - Ashdown Group
City of London, London
IT Support Analyst / IT Assistant / Desktop Support / Helpdesk / IT Service Desk
An award winning specialist law firm are looking for a bright, driven, technical individual with a passion for IT.
This is a company that invests in and has technology at the core of their business and joining them, you will have the opportunity to work as part of a high performing IT department, made up of service desk, project management, infrastructure and development teams.

Duties are varied and will include:

· Local and remote support for IT related issues for all office based and remote users in a Windows 2012/2016 environment
· Supporting users with Office 2016.
· General administration of the network - TCP/IP, routing, switches, vLANs firewalls, DHCP, DNS, SMTP.
· Adding users and permission groups with Active Directory, looking to take on some work with Group Policy too.
· Helping organise and deploy resources ranging from computer hardware / software, mobiles and videoconferencing equipment.
· Assisting with the installation and configuration of software and hardware on new and existing computers.
· Maintaining a high level of confidentiality at all times, exercising discretion and good judgment when dealing with confidential matters.

To be successful in securing the role, you should be of graduate calibre, ideally with an IT related degree or IT certifications and demonstrate a genuine passion for IT and an interest in working within the legal sector and appreciation of service delivery within a professional services environment. You do not have to have come from a legal background yourself though.

This is an environment where excellent communication skills, a customer centric approach to your work and an appreciation of working in a partnership environment and a willingness to go above and beyond are all desired attributes and are both recognised and rewarded. You should also be well organised and good at meeting deadlines.

Any experience with Office 365, VMware, VEEAM Backup & Replication software would be considered desirable, but not at all essential to securing this role.

This business has fantastic modern offices in the heart of the City with many tech features and nice break out areas. They invest heavily in their technology as well as the training and progression of their growing staff. In addition to a starting salary of between £25,000 - £27,000, they also offer 5% bonus and a decent benefits package and up to 24 days holiday per year. To apply for this role, please send a Word copy of your CV with the reference ASH17613RT/FF/2.


The Ashdown Group Ltd acts as an employment agency in respect of permanent vacancies and as an employment business in respect of temporary vacancies.
£25,000.00 - £27,000.00 per year
bonus + benefits