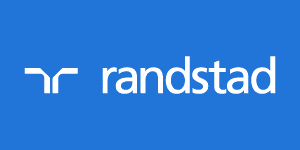 IT Manager - Randstad Education
Leyland, NW PR253SP
School IT Manager, Leyland
We are currently looking for an experienced, innovative and passionate School IT Manager for a permanent position within one of our secondary schools based the Leyland area. The role is to start in October 2020.
The successful candidate will be a member of the support staff team with a specific responsibility for whole school management and maintenance of the IT equipment and network infrastructure, with potential responsibility for the line management of an IT apprentice and other relevant support staff in the future.
Over the last five years the school has invested heavily in the IT infrastructure to create a reliable backbone for all stakeholders to use. However, the school still has the desire to expand network provision further and are looking for an experienced IT Manager to assist with this. The successful candidate should have the motivation to further shape and design the network as well as having an excellent working knowledge of Storage Area Networks and VM Ware.
This IT Manager job is a sole role within the school so you will be expected to be able to work independently and with confidence.
The job:
Co-ordinating the planning, developing and organising of the school's IT network. In addition, design and implement changes to the schools IT software and hardware and liaise with consultants on the specifications of new software / hardware as appropriate.
Undertake routine maintenance of all IT equipment.
Develop and implement plans to safely and securely store allocated resources / materials / equipment
Update records, including production of reports and analysis of information. Ensure data stored on the system is current and out of date data archived
Create and manage all network user accounts, ensuring correct access rights and audit as require
Maintain the schools physical and virtual servers and any other future server requirements
Maintain the schools SQL server and database.
Ensure that the schools networks run effectively at all times.
Ensure that the schools wireless infrastructure runs effectively at all times.
Contribute to the provision of an effective environment for learning.
Attend skill training and participate in personal/performance development as required.
The Skills:
Excellent IT skills including working knowledge of VMware and SANs.
Experience as working as an IT technician/Network Manager ideally within a school setting, but not essential
Experience of maintaining different types of servers (e.g. ISA, ISS, SQL,Exchange)
Experience of working with Apple IOS technology on a predominantly windows based network
Excellent organisational skills
Able to communicate effectively, both written and orally
Able to develop and monitor school policy across your areas of responsibility.
To have knowledge and understanding of current IT developments and how these can enhance the IT provision in educational establishments.
Randstad Education is the UK Market Leader for recruitment within education. We have been helping teachers and support staff to find temporary and permanent roles in schools, colleges and nurseries for nearly twenty years. Working with over 2500 schools each week, our staff support over 135,000 children every day across the country, so we can find the right match for your skills. The Preston office has a dedicated team of consultants working across primary, secondary and SEN as well as a dedicated section looking after School Support roles such as Technicians, Business Managers, Exams and Data Officers and SIMS trained Administration and Finance staff.
All candidates will be subject to Randstad Education's child protection and UK eligibility checks.
If you feel you have the recent and relevant IT Manager experience required for this post, then please email your CV now to your specialist consultant at leanne.kessell@randstadeducation.co.uk
28,000.00 - 32,000.00 per year