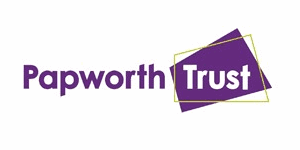 IT Manager - Papworth Trust
Cambridge, ANGL CB233RG
Papworth Trust has an exciting opportunity for an IT Manager in Cambridgeshire/East of England. The position is full time, permanent offering a competitive salary.
The IT Manager Role:
You will be joining our organisation at a really exciting time. We have a vision for a world where disabled people are seen for who they are and a mission to support through equality, choice and independence. Our teams are passionate about making a difference.  We are looking for someone to lead and manage the IT team, providing technology to support our Business Plan and strategic priorities.
What you'll do as our IT Manager:
- Developing our technology strategies and goals
- Providing strategic direction for IT to enable the delivery of the Business Plan, delivering innovative solutions to enhance the organisation's technology capability.
- Ensuring our applications and network infrastructure are robust and support the needs of the business.
- Providing vision and leadership for developing and implementing information technology initiatives to support the organisation and its customers
- Ensuring that technology is a key enabler of both organisational improvement and service delivery
- Managing a small team to deliver this, ensuring service provision is maintained and service standards are achieved
Why join us as our IT Manager?
When you meet us, you will see that we are hugely passionate about what we do and how we do it. We are working together in developing our strengths through focus, a clear vision and a real plan to continually improve our services and support.
In addition to the usual benefits, we work flexibly and have offices across the East of England, you won't be sat next to the same person (unless you really want to) every day but you will feel part of our passionate team that support the services we provide. You will get involved in our organisation and have the opportunity to make a real impact, and you will have the support from us to do that!
Due to the nature of the role, candidates will be required to travel independently to meet the needs of the operations across the charity. A full driving licence and own transport are essential for non-disabled candidates as applicants should be able to undertake independent travel, but alternative arrangements could be considered for candidates who are disabled.
Closing Date for IT Manager applications: 10 June 2019
If you feel you have the right skills, experience, passion and drive to fulfil this role, not click 'apply' today to become our IT Manager!
This role is subject to DBS checks as part of the recruitment process.
If you have not heard from us within two weeks after the closing date, please presume that your application has been unsuccessful. Please note that no discourtesy is intended by this practice.
We are a Disability Confident employer and we welcome applications from Disabled Candidates.
Papworth Trust is an equal opportunities employer. Charity Number: 211234