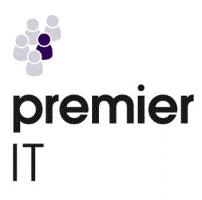 IT Graduate Operations Technician - Premier Group
London, London SW1V2JA
A leading UK television channel is currently looking for a Network Operations Technician to join their team in central London.
The role is a fantastic opportunity for an enthusiastic and professional candidate who is looking to kick-start an IT career by joining a leading TV and Web Broadcasting channel! Broadcasting/ IT Graduates welcome!
The successful candidate will be required to monitor and maintain the live web streams of the channel as well as providing internal 1st line helpdesk support and escalating when necessary.
Technical requirements
•Any IT Related Qualification (BSc, MSc, BTEC)
•Previous Helpdesk experience
•Previous Broadcasting experience e.g. MCR
•Microsoft and Apple Operating System experience
•Microsoft Office skills
•Handle incoming communications and enter issues into Helpdesk System
•Resolving issues at first call where possible
•Respond promptly to customer's messages and follow-up proactively in order to provide them with support
•Ability to resolve routine questions and problems with minimal direction
•Ability to use judgment on what to escalate

Character Aptitude:
•Good concentration and attention to detail
•Ability to manage multiple tasks
•Ensuring that Latency, Audio and Video quality meet expected standards
•Manually triggering of events
•Ability to watch and listen to multiple broadcast feeds
•Procedurally Minded – Ability to comply with established procedures
•Ability to demonstrate excellent customer focus and orientation
•Ability to accurately and thoroughly document processes and procedures
•Good communicator with a natural aptitude for dealing with people
•Works well in a busy team, being quick to learn and able to deal with a wide range of issues

Salary- £20-22k
Start Date- ASAP
If you are interested, please click apply now to find out more.
£20,000.00 - £22,000.00 per year