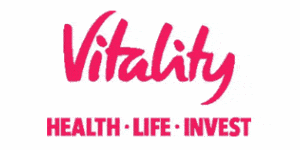 IT Change Analyst - Vitality
Bournemouth, SW BH11JD
Vitality, IT Change Analyst, Bournemouth, £Competitive plus bonus and benefits
We're the UK insurer and investment provider that rewards people for positive lifestyle choices. With 1.25m+ UK members and more than 25m globally, we're out to make the world a healthier, happier place.
That applies as much to our people as it does to our members. So, as well as a highly competitive pay package, you'll enjoy: complimentary breakfasts; regular onsite physical and mental wellness workshops; on-site health checks; annual flu jabs and access to our full range of partners and rewards.
It's what we call offering shared value, because a healthy, happy team is good for us, good for our members and good for you.
As our IT Change Analyst, you'll get the benefits our members enjoy, including
- Our award-winning private Vitality Health insurance + wellness incentive programme
- Access to The Vitality Programme – Apple Watch, Waitrose and Partners, Garmin, Champneys Spa days, half price gym memberships, Disney Store discounts to name a few!
- Personal health fund + Life Assurance
- Stakeholder Pension Plan with employer contribution
- 25 Days annual leave + Bank holidays + option to buy and sell 5 more.
- Flexible benefits package
- Internal incentives, competitions and awards – a chance to win football and sports tickets or even be in with a chance to have a holiday of a lifetime
- A genuine opportunity to grow and establish a long-term career
Joining us as our IT Change Analyst, you will work closely with IT Operations, Architects, Project Managers, BAU support teams and 3rd party service providers, ensuring adherence to the IT Operational Change Management Policy across all environments.
Responsibilities as our IT Change Analyst:
- Acting as the day to day lead of the change function and its team members
- Defining and implementing policies and standards for Change workflows
- Assessment of Change impacts and risks, taking decisions on behalf of the business
- Governance and support of other process improvements throughout the business that require change management
- Developing and define a business communication strategy around change management
- Maintaining CIs to the required level of detail using discovery sources and other external input
- Supporting and driving accuracy of data within the CMDB and data repositories
Skills and experience required to become our IT Change Analyst:
Essential
- ITIL Foundation/practitioner qualifications
- Significant IT experience in the insurance sector
- Working knowledge of MS Outlook/Word/Excel/PowerPoint with Project & Visio
- Thorough practical knowledge of change/release, configuration principles and processes
- Excellent knowledge of Data analysis within an IT environment ideally managing both End User and Infrastructure estates
- The ability to identify issues with data, quality and possible tooling issues
- Previous experience in the maintenance and creation of key service metrics
- Full understanding of Asset and Configuration processes
- Knowledge of IT and infrastructure environments in line with the role
Desirable
- ITIL Service Transition certification
- ITSM tooling knowledge an advantage, (current tool ServiceNow)
- Familiarity with SIAM and VeriSM
- Strives to improve Customer Service metrics or identifies opportunities to do so
- Experience in Asset and Configuration CMDB's, with supporting knowledge of integration with discovery tooling, such as Active Directory or SCCM
- Experience with systems monitoring, log investigation, and application awareness
- Experience with event management platforms (Dynatrace, Nexthink, Rapid7, SCCM)
- Familiarity with Operating Systems
Closing Date: Friday 14th August 2020
Working for Vitality, you'll experience an exciting mix of creativity and innovation, within a framework of challenging objectives and a passion for delivering the best.
Our people are chosen for their skills, knowledge, enthusiasm and attitude but above all, their belief that anything can be achieved.
If you feel you have the skills and experience to become our IT Change Analyst, then please click 'apply' today.