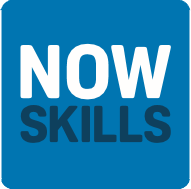 IT Apprenticeship - NowSkills IT Apprenticeships
Altrincham, NW WA14 1BL
Your IT Apprenticeship in Altrincham delivered by NowSkills
You will be working as an IT Apprentice based in Altrincham. As an IT Apprentice you will learn a range of new IT skills and tools. In your IT Apprenticeship you will be working a long side a team of skilled IT Engineers and work on the help-desk line to support clients with any first line technical issues which may include, email errors, hardware issues and so on.
Your IT Apprenticeship responsibilities
This is a paid learning employment opportunity to earn whilst you learn in an IT Apprenticeship. As an apprentice your duties will include:
Diagnosing and repairing hardware, software and networking issues
Build PC's and replace computer components
Provide first-line IT support
Learn how to use new IT tools
Log tickets into the companies system
Installing and upgrading anti-virus software
Interested? This IT Apprenticeship's qualifying requirements
Grades A-C in GCSE Maths & English Language (can include equivalent e.g. Functional Skills Level 2)
Passion for IT and computers
Eager to start your career as an IT Apprentice
Extra Benefits
Enjoy student discounts from technology to fashion
20% off the job training time
Extra vendor qualifications
IT Apprenticeship typical working hours
Monday - Friday, 9.00am - 5.00pm (1 hour lunch break)
What kind of training will you receive?
Training will take place in our classroom locations, online and face to face with our mentors. Your employer's line manager will also support you and teach you skills.
During your IT Apprenticeship, you will be assigned a supportive and well experienced tutor who will provide tasks and targets to you to help you obtain the best possible grade.
Qualifications you will receive (varies with the employer's projects)
Infrastructure Technician Level 3 (awarded by the Institute for Apprenticeships and Technical Education)
MTA Networking Fundamentals
CIW Internet Business Associate
MTA Windows Server Administration Fundamentals
City & Guilds Level 3 Award in Coding and Logic
Future Prospects - Why an Infrastructure IT Apprenticeship?
If you're a problem solver with a keen interest in IT an IT Apprenticeship could be the right choice for you! Below are just a few examples of the kind of roles you could head into after your IT Apprenticeship:
Network Manager: £30,000 - £35,000 a year
Infrastructure Assistant Manager: £29,000 a year
Help-desk Team Leader - £21,500 a year
Launch your career in IT and start your IT Support Apprenticeship - APPLY TODAY!
12,000.00 - 13,000.00 per year