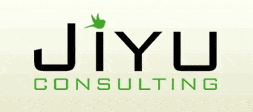 IT Analyst - JIYU CONSULTING LTD
Malmesbury, SW
IT Analyst
Malmesbury, Wiltshire, Permanent
IT Analyst - Malmesbury/Cirencester/Swindon
IT Analyst required to join established team. Working in a dynamic environment for a client that prioritises quality delivery.
Scope of the role/experience required:
1st and 2nd line support/troubleshooting.
Resolving network issues.
Maintain exiting high levels of customer service.
Project support (desk moves, Intune implementation, SharePoint migration)
Basic AD:  creating accounts, resetting passwords, creating groups.
MS Operating systems, Windows 10.
Proven experience in support Office 365.
Supporting Apple all types of Apple devices.
For more information on this fantastic opportunity please contact us:
tom@jiyuconsulting.co.uk
01793 374072
£22,000.00 - £28,000.00 per year