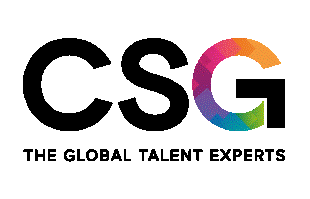 Internal Sales Representative - CSG
Leeds, Yorkshire LS15RD

Are you ready to shrug off the burden of big company politics?

Do you want to work for an entrepreneurial figure with a passion for growing his business?

Do you come from an metal roofing / contracting / roofing distribution background?

Are you an experienced internal sales manager or looking to step into that role?

If so, then CSG have the ideal retained opportunity for you with a growing manufacturer of Metal Roofing & Cladding profiles.



As part of a rapidly expanding metal roofing and cladding manufacturer, this is a career-making role for someone who wants to take on a more pro-active approach to internal sales. The company is a family ran business going back almost 38 years, it is second generation family ran with big growth ambitions moving forwards. In this opportunity you won't have to worry about ego's or technical issues or even capacity.

This role is perfect for anyone who is looking to work for a manufacturer in internal sales, where when the day is done you don't need to worry about fighting fires the next day as everything else has been taken care of.

You will have access to a world class facility and some of the industries technical experts. You will be responsible for inbound communications with the business's growing customer base, helping them with technical queries and negotiating the most profitable prices for the various metal roofing and cladding profiles they produce.

What will your day-to-day look like as an internal sales manager?



As an internal sales manager you will work with a dedicated team for a well-established company who pride themselves on their exceptional customer service.

You will apply your sales acumen to generate new customers using your ability to target effectively over the phone. You will batter down doors in order to present this company as the best service provider in the industry alongside some of the best products.

You will apply your keen sales knowledge to identify commercial opportunities and quote effectively being fair to both customer and company alike.

You will work in a team environment in which everyone is striving to grow the company and be the best in the industry.

What's in it for you?

£22k to £32k basic salary.
Pension
Career progression
Autonomy & Variety at work

An opportunity to work with entrepreneurial individuals where you get left to crack on and know if you secure the sale nothing will affect it.

To be considered for this role, please apply

22,000.00 - 32,000.00 per year