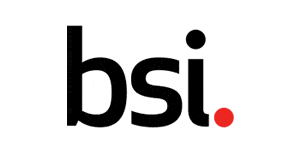 Internal Communications and Engagement Executive - BSI
London, London W44AL
Do you believe the world deserves excellence?
As the leading global business standards company BSI helps 84,000 clients worldwide to improve their businesses. From business continuity to recycling waste, from medical devices to the exploration of space, we help businesses embed the habits of excellence so that they perform better, manage their risks more effectively and achieve sustainable growth and in doing so we touch the lives of many across the globe.
What we will offer our Internal Communications and Engagement Executive
We offer a highly competitive starting salary with 27 days annual leave with the opportunity to increase this to 30 days, company-paid private medical insurance, an excellent company-contributed pension scheme, and a wide range of flexible benefits that you can tailor to suit your life-style. Plus, as we're situated just above Gunnersbury Tube station it makes for a really easy commute, or you can use the free on-site parking if you'd prefer to drive.
We carefully consider agile ways of working that allow for the best impact for our employees and clients. If the working pattern you are looking for is not specifically indicated below, we are happy to discuss further.
The Position
The role of Internal Communications and Engagement Executive is to support the Internal Communications and Engagement Manager to embed a consistent internal communications and engagement framework across the group to support colleague retention.
You'll liaise with stakeholders across the group to ensure that our teams:
- Feel pride in what we do and a sense of belonging
- choose to live BSI's values by displaying the Excellence Behaviours and understand what that means to them day-to-day
- Feel supported and able to share their views and suggestions openly
- Understand the benefits we provide, and in particular the benefits of standards
- Have clarity on BSI's products, services and initiatives
Engagement
- Work closely with HR, Marketing and other leaders to ensure a proactive, consistent and coordinated approach to delivering an engaging experience for our people.
- Create compelling, integrated communications to ensure colleagues are informed and engaged.
- Responsible for the roll out of employee engagement insight gathering across the business units.
- Be a key stakeholder of the Knowledge Solutions briefings, and business and social colleague events with representatives in the stream.
Content and channels
- Bring the organization's story to life through ensure clarity and consistency of messages.
- Manage content across all internal communications channels.
- Leverage existing communication channels and develop new channels to maximize effective use of all touch points.
- Promote communication channels which support the creation of an inclusive, collaborative and innovative culture, including internal social media.

Execution
- Responsible for creating and following integrated internal communication campaigns delivered in line with an annual communications calendar.
- Manage and execute communications and content to distribute through appropriate channels including; emails, presentations, weekly news updates, videos, intranet and social media.
- Champion digital tools including Yammer, Microsoft Teams, My Site and web conferencing.
- Support key strategic internal events, including assisting with Knowledge Solutions briefings, the Excellence Awards and office wide social events.
Qualifications and knowledge our ideal Internal Communications and Engagement Executive will have:
- Excellent writing skills with the ability to deliver creative, clear, consistent, targeted copy quickly
- Proactive, creative and innovative thinker
- Experience of managing internal events
- A strong communicator in all media
- Experienced multi-tasker
- Good organizational skills, with the ability to work at pace and balance competing demands
- Have excellent attention to detail
- Ability to meet tight deadlines
- Experience of writing design briefs and working with agencies and external contractors
If you feel you have the skills and experience to become a BSI Internal Communications and Engagement Executive then please click 'Apply' today!
£32,000.00 - £35,000.00 per year