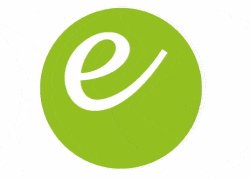 Internal Audit Manager - Elevation Recruitment
Leeds, Yorkshire LS15RD
Elevation Senior Finance are delighted to support a leading organisation is Leeds as they seek to appoint an Internal Audit Manager.

Working closely with the Head of Audit you will be assisting the Board, through the Audit Committee, in fulfilling its responsibilities to ensure that a sound system of internal control and risk management is maintained across the Group. Formulating and delivering an Internal Audit Plan to support the Audit Committee's responsibility of ensuring a robust internal control framework is in place across the group and ensuring an effective risk management framework is in place across the Group for the identification, assessment and management of risks that are aligned to business strategy.

Duties & Responsibilities:

-Contribute to the annual, risk-based Internal Audit plan based on an evaluation of the Group strategy, key risks, other sources of assurance, internal controls (including the core financial controls framework) and Audit Committee requests
-Plan and deliver internal audits in accordance with external standards and the Internal Audit framework; ensure audit reports are clear, insightful and add value to the Group
-Follow-up Internal Audit recommendations
-Identify improvements to Internal Audit processes
-Contribute to the effective identification, assessment and management of cross-Group risks by facilitating communications between appropriate areas of the Group and providing subject matter expertise on risk management
-Identify and roll out improvements to the controls self-assessment process applied to each business unit
-Assist in developing and maintaining a risk assurance map of key risk areas across the Group and first and second line of defence controls
-Pro-actively interact with other assurance and control functions to support effective integrated assurance
-Assist in monitoring the application and effectiveness of the Group Risk Management policy across the Group; ensure risks are, appropriately, identified, assessed and mitigating actions are put in place and monitored that support the execution of Group strategy and delivery of the Group Business Plan
-Identify improvements to the Group Risk Management Policy in line with best practice and help ensure risk management and governance documentation across the Group is updated to reflect this
-Draft internal audit and risk-related reporting for the Board

The successful candidate will need to be able to demonstrate the following skills and experiences:

-ACA OR ACCA Qualified
-Strong Analytical and Numerical skills
-Excellent Risk and Audit skills
-Experience of working and reporting to Senior Managers

Elevation Accountancy & Finance is a specialist division of Elevation Recruitment focusing on the recruitment of talented Accountancy and Finance professionals across all levels, from Ledger Clerks through to Financial Directors in Yorkshire and surrounding regions. If you match the specified criteria and are interested in discussing the position in more detail, we would love to hear from you.

55,000.00 - 60,000.00 per year
Bonus + Benefits