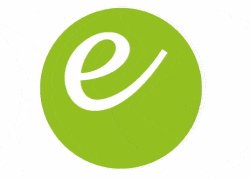 Interim Operations Manager - Service Delivery - Elevation Recruitment
South Yorkshire, Yorkshire S728XP
Elevation Recruitment Group are currently working with a key client who is looking for an Interim Operations Manager for 3 Months.

This post is designed to temporarily maintain and support the operational functions.

The successful candidate must be immediately available and have the correct setup to work from home.

Key Accountabilities:
- Support the senior management with maintaining and timely reporting on corporate requirements e.g. KPI reporting and risk management
- Provide practical support to any recruitment that arises, liaising with HR, drafting JDs, designing interviews
- Oversee various budgets re approval, monitor and reforecasting
- Oversee multiple projects
- Experience of implementing, monitoring and reporting on key corporate systems

Requirements:
- Significant charity based operations (services)
- Managerial experience across multiple functions
- Budget management experience
- Strong communicator
- Strong IT Skills

Elevation Business Support is a specialist division of Elevation Recruitment Group focusing on the recruitment of talented Business Support professionals across all levels. If you match the specified criteria and are interested in discussing the position in more detail, we would love to hear from you.






40,000.00 - 42,000.00 per year