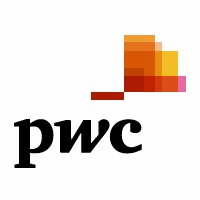 Intelligent Automation Manager RPA - PwC
Belfast, N Ireland
RPA Automation Manager
PwC's Operate are seeking an experienced Intelligent Automation Manager on a permanent basis to lead all aspects of the development and delivery of robotic and intelligent automation solutions. This role will play a key role in defining and scaling the organisation's automation strategy ( both long term and tactical) as part of the operational delivery arm of the firm based in Belfast, travel requirements are encouraged to be minimal.
Operate is the fastest growing division within PwC UK, and has massive growth ambition. This growth is both centered around and underpinned by technology and automation. You'll be a key player in driving and attaining this growth.
You will work collaboratively with internal and external clients to manage engagements and lead teams of resources in the design and delivery of solutions from strategy and operating model, to solution architecture and design, and even lead the development and implementation of the solutions. You will have direct interaction with our clients, working on process transformation initiatives to develop platforms and environments, using robotics and tactical scripting solutions embedded with Artificial Intelligence (AI), particularly Natural Language Processing (NLP), to achieve full end-to-end automation at enterprise level. As such a keen understanding of Hyper-automation to automate processes through the application of sophisticated technology such as AI, Machine Learning (ML), and Robotic Process Automation (RPA) is crucial.
Responsibilities
As a Manager, you'll lead a team of problem solvers with extensive industry experience, to help our teams and clients solve complex business problems from strategy to execution. This is a technical leadership role.
Specific responsibilities include:
Being responsible for the delivery of RPA and automation solutions.

Leading the development of RPA solutions, including solution architecture.

Working with AI/NLP Specialists

Developing a team of 15+ software engineers.

Ensuring the fundamentals of Test Driven Development (TDD) are followed by the team.

Assessing, reviewing, and mapping processes for automation.

Developing / coordinating the development of solutions in some of the following: JavaScript, Python, Google Apps Script, TensorFlow, UiPath (.Net), Blue Prism and VBA.

Understand business and technical requirements; develop, document, and implement solution designs.

Work with other developers, architects, engineers, database administrators, business analysts, QA and delivery leads in project delivery and solving technical issues.

Day-to-day management of ongoing engagements.

Ensure that results meet or exceed functional, technical, and performance requirements.

Contribute to the development of your own and team's technical acumen.
Essential
A depth of demonstrable experience in an industry-recognised RPA tool such as UiPath, Blue Prism, Automation Anywhere

OR

significant software engineering experience with a desire to transition into an RPA and automation role.

Experience of agile software development methodologies (Scrum, Kanban etc.).

Strong analytical skills with experience in problem solving and a proven record of implementing and delivering solutions.

Willingness to expand technical knowledge in a broad range of client-facing projects

Ability to manage deadlines within multiple projects.

Proven ability to be a great teammate, while retaining the ability to work independently with minimal direction.

Technical leadership and mentoring of junior team members, growing the team,

Ability to represent PwC Operate on RPA and automation in public forums and when working with our clients.

Strong team leadership skills and commercial acumen.
Desirable
UiPath, Blue Prism, Automation Anywhere certifications.

Experience of Azure, GCP, AWS.

Coding/programming experience in any of the following: .NET 3.5 and higher (C#, ASP.NET, VB.NET), VBA, HTML, JavaScript, React.js, Angular, Vue, Java, Python, Google AppsScript, TensorFlow, Stanford NLP etc

DevOps experience (CI/CD etc.), Azure DevOps, Jenkins etc.

An understanding of Elastic stack: Elastic search, Kibana etc.

Knowledge of server-based applications including Windows Server 2012, PowerShell, .Net Framework 4.7.2 and above, Roles and Features, Web Deploy extension, Web server (IIS) role, and local computer policies.

Web certificates (SSL certificates).

Multitier architecture (n-Tier).

Experience of Machine learning and Artificial Intelligence (AI), especially Natural Language Process (NLP).
33,500.00 - 42,000.00 per year