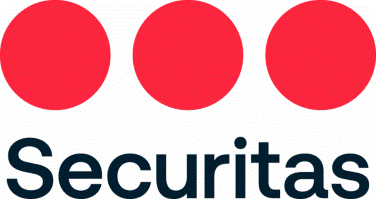 Intelligence Researcher - Smart Recruit Online
Milton Keynes, HC MK109AF

The Securitas Intelligence Researcher is responsible for intelligence reading and research for Securitas and Securitas' customers to support decision makers to take action to mitigate all threats which are critical to protecting their people and assets in the UK and globally.

We are an internationally successful, protective services and security provider, combining cutting-edge technology with world-class security intelligence and our global network of experts cover every security risk.

The Securitas Intelligence Researcher will identify threats, facilitate information sharing and develop customer relationships. Using knowledge and systems available to them, the Securitas Intelligence Researcher is a critical role in ensuring that Securitas is able to stay ahead of threats and protect their customer's interests.

Our people are empowered and are not micro-managed We trust people to do a good job and make a difference every day. And we recognise our employee's efforts and achievements through our 'you make a difference awards' and quarterly 'community award' schemes.

* Monitor, collate and validate intelligence, evaluating the reliability of sources and credibility of information

* Build intelligence pictures and profiles, identifying potential targets

* Develop relationships with customers to understand their intelligence requirements

* Deliver information, assessments and recommendations in formal reports or as presentations and briefings to customers and managers

* Take responsibility to ensure action is taken on critical recommendations

* Liaise and collaborate with colleagues, stakeholders and agencies in the UK and internationally to gather further information

* Work collaboratively with colleagues

Essential Skills

* A naturally enquiring mind and excellent problem-solving skills
* Continuously learn and be flexible to develop expertise in specific areas, using new systems
* Ability to work as part of a team
* Attention to detail as communications will be written for customers directly
* Willingness to learn and work with a range of IT applications, including some specialised intelligence and incident management tools
* Be responsive and flexible to changing requirements and priorities and be able to adapt to unpredictable circumstances
* Strength of character to build relationships with people
* Ability to work effectively under pressure, demonstrating resilience and perseverance.
* Motivated, self-starter with a vision to shape the future

Desirable Skills

* Have an interest in intelligence related subjects

About Company

Securitas is the leading global security services provider employing more than 345,000 people scanning 58 markets, throughout North America, Australia, Europe, Latin America, Africa, the Middle East and Asia.

In the UK, Securitas employs over 10,000 people, providing Protective Services to a wide range of clients from small local businesses, to national and global corporations, and even international airports.

Its operational centre in Milton Keynes provides support to the largest mobile fleet in the UK. It also houses the industry first Training and Development Academy with accreditation from City & Guilds. Securitas' focus is on security and its ability to offer real value through its six Protective Services, including Fire and Safety. Unique within the industry, its focused service offering is a key differentiator in all the markets in which it operates.

£20,000.00 - £25,000.00 per year
See Job Spec