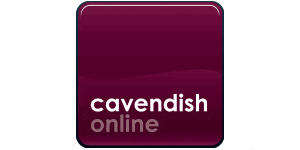 Insurance Adviser - Cavendish Online
Exeter, SW
Insurance Adviser
Exeter, Devon

The Company

Cavendish Online is a thriving e-commerce company providing fantastic value life assurance, pensions and investment solutions from the country's top financial service providers.

We have taken on a new, innovative approach to the complicated maze that is the life insurance market, providing a straight-forward and affordable service that is a real game changer in the industry.

We are now looking for an Insurance Adviser to provide expertise and advice to customers as part of an engaging, technically challenging role.

The Benefits

- Salary of £20,000 per annum
- Discretionary monthly bonus
- Extra time off over Christmas (depending on performance)
- Staff and team building events
- Support to gain a professional qualification

This is the ideal role for an insurance industry professional to advance and develop within our innovative organisation.

Since 2000, we've been shaking up the market, providing cost effective solutions and offering our customer value for money.

Although your background may have been gained within an insurance call centre environment, you'll have the chance to do much more in this role, undertaking research, getting to grips with the wider insurance market and sorting through the technical maze on insurance.

Never fear, you'll still be engaging with customers, doing what you do best, but you'll also be spreading your wings, taking on more and achieving more too.

What's more, once you join, we'll ensure you are fully qualified and capable of fulfilling your role as well as rewarding you with support, staff events and an exceptional set of benefits.

The Role

As an Insurance Adviser, you will provide an efficient, professional service, advising our clients on their protection options and requirements.

Away from the phones, you will conduct in-depth research into the market and produce reports to support your work. You'll also be dealing directly with customers supporting them in their decisions to purchase products and helping out where you can.

Whatever their circumstance, you will always put customers first and deliver fantastic service be it at first contact of via back office functions. Every member of our team shares our company values of quality, value and transparency and our philosophy of always putting the customer first.

About You

To be considered as an Insurance Adviser, you will need:

- Insurance experience gained in a telephone or face-to-face capacity
- An excellent level of customer service
- Strong IT literacy
- At a minimum, GCSEs (or equivalent) in English and Maths
- To be humble, personable and grounded

Other organisations may call this role Life Assurance Advisor, Inbound Insurance Advisor, Protection Advisor, Insurance Support Advisor, Insurance Sales Advisor, Medical Insurance Advisor, Call Centre Advisor, or Contact Centre Advisor.

Webrecruit and Cavendish Online Ltd are equal opportunities employers, value diversity and are strongly committed to providing equal employment opportunities for all employees and all applicants for employment. Equal opportunities are the only acceptable way to conduct business and we believe that the more inclusive our environments are, the better our work will be.

So, if you're seeking your next challenge as an Insurance Adviser, please apply via the button shown. This vacancy is being advertised by Webrecruit. The services advertised by Webrecruit are those of an Employment Agency.
£20,000.00 - £20,000.00 per year
Benefits: