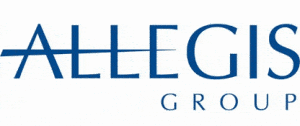 Instructional Designer - Allegis Group Ltd
London, London
Please note this role can be based at our London OR Bracknell office.
Core Skills, Role and Responsibilities

Reporting to the Director of Professional Development for EMEA, the ISD will spend this 12-month contract transforming the concept of learning within our organisation. Bringing forward-thinking creativity and unwavering energy this role will be fundamental to the evolution of Allegis, moving us away from being heavily classroom-based towards a future of effective, high-quality self-service, bite-sized and experiential learning.

This role will work with Subject Matter Experts and other partners to design, develop and implement compelling learning programmes for potentially every functional group within the company, this includes Sales, Delivery, Operations and Corporate Support.

The Instructional Designer will take validated business problems and create blended, engaging and interactive learning programmes to address specific business needs, As well as the design of new solutions, the Instructional Design role will lead on the maintenance and updates of existing learning programmes - evolving them as technology and thinking develops within the industry

Design and develop interactive and engaging programmes and materials for both the classroom and alternative delivery
Design courses using adult learning principles and interactive on-line learning models as appropriate
Ensure the instructional integrity of course development projects through systematic design and clear writing of scripts, narratives, and storyboards
Provide methods for front end learning needs analysis and assist in the evaluation of instructional effectiveness for course materials that are produced
Demonstrate a customer-centric mindset', interacting with stakeholders frequently to ensure that both the Customer and Learner are at the heart of the solution and the business needs are being met
Have in-depth knowledge of Recruitment industry services and products and their applications.
Knowledge and Abilities
Experience of developing blended and digital learning solutions, including video and mobile learning, with a track record of writing and creating digital learning storyboards and audio scripts for video
Demonstrate an inquisitive mind-set and pragmatic application of the latest innovations and trends within learning
Execution of customer-focused, impact-driven, efficient learning solutions
Proficiency in learning pedagogy and experiential learning
Project / Stakeholder Management
Experience in effectively communicating project priorities and developing multiple projects simultaneously
Rigorous, independent execution as well as ability to work cross-function, with stakeholders and 3rd party providers
Qualifications
Instructional/curriculum design qualification with a high level of technical and creative design knowledge

Allegis Group Limited operates as an Employment Business and Employment Agency as set out in the Conduct of Employment Agencies and Employment Businesses Regulations 2003. It is a company within the Allegis Group network of companies (collectively referred to as "Allegis Group"). Aerotek, Aston Carter, EASi, Talentis Solutions, TEKsystems, Stamford Consultants and The Stamford Group are Allegis Group brands. If you apply, your personal data will be processed as described in the Allegis Group Online Privacy Notice available at https://www.allegisgroup.com/en-gb/privacy-notices .

To access our Online Privacy Notice, which explains what information we may collect, use, share, and store about you, and describes your rights and choices about this, please go to https://www.allegisgroup.com/en-gb/privacy-notices .

We are part of a global network of companies and as a result, the personal data you provide will be shared within Allegis Group and transferred and processed outside the UK, Switzerland and European Economic Area subject to the protections described in the Allegis Group Online Privacy Notice. We store personal data in the UK, EEA, Switzerland and the USA. If you would like to exercise your privacy rights, please visit the "Contacting Us" section of our Online Privacy Notice at https://www.allegisgroup.com/en-gb/privacy-notices for details on how to contact us. To protect your privacy and security, we may take steps to verify your identity, such as a password and user ID if there is an account associated with your request, or identifying information such as your address or date of birth, before proceeding with your request. If you are resident in the UK, EEA or Switzerland, we will process any access request you make in accordance with our commitments under the UK Data Protection Act, EU-U.S. Privacy Shield or the Swiss-U.S. Privacy Shield.

£50,000.00 - £55,000.00 per year
+ 10% Performance Bonus