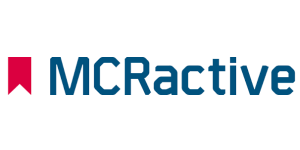 Insight, Intelligence and Research Manager - Smart Recruit Online
Manchester, NW M113FF

Are you an experienced Data Insight Analyst looking for an exciting new challenge? If the answer is YES, MCR Active could have the ideal role for you.

As part of our continuing expansion, MCRactive is now looking for an enthusiastic, self-motivated and hard-working Insight, Intelligence and Research Manager to join our team.

Your New Role

As our new Insight, Intelligence and Research Manager, you will lead on discovering target areas that help drive the operational and creative strategies of MCRactive as well as leading the research and evaluation strategy.

You will be responsible for planning, managing, and delivering business insights and forecast of demand, in a timely and cost-effective manner, as required to fully support MCRactive's strategic projects, services and stakeholder partnerships.

Could this be the ideal role for me?

If you are an experienced Business Intelligence professional with a background in delivering insight and value in previous roles, you could be the ideal candidate for our Insight, Intelligence and Research Manager position.

To be considered for this role, you will be comfortable working with large data sets to analyse and provide insight that you can communicate both internally and externally stakeholders. You will also require the following skills:

Strong technical skills in designing, managing and analysing a range of research and intelligence studies
Ability to conduct research using a variety of techniques, to gather evidence and evaluate intelligence, recording in compliance with documented standards and legislation.
Ability to lead, manage and motivate staff and stakeholders to high levels of performance
Track record of delivering results in pressurised, complex, and demanding environments

Desirable Skills

Knowledge of legal and technical IT requirements, particularly relating to data handling and including the associated security aspects
Proven ability to work with Research Partners

Rewards & Benefits

In return for your hard work as our Insight, Intelligence and Research Manager, you will be offered a competitive salary of £38,813 to £42,683 DOE.

This position is full time (35 hours per week) however requests for part-time hours or job share will be considered.

Our Business

MCRactive are a not for profit organisation, responsible for driving sport and physical activity across Manchester. Our goal is to inspire and encourage everyone to lead more active and healthy lives.

If you have the skills and experience required to excel in the role of Insight, Intelligence and Research Manager, we want to hear from you! Click APPLY below.

38,813.00 - 42,683.00 per year
See Job Spec