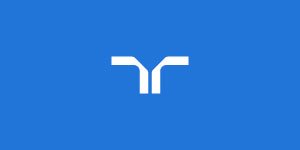 Injection Mould Setter Nights - Randstad Business Support
Oldham, NW OL11QE

Randstad are currently assisting a growing manufacturer of plastic products in Oldham recruit for a Process Setter for there night shift (Monday-Friday)

To undertake production changes, tool changes, troubleshooting and process optimisation. Ensuring that machines in your respective cell are operated to an acceptable standard and within the set target and costed cycle time.

Main Duties:

To actively report all Accidents, Dangerous Occurrence or Near Misses that may occur on your shift and report directly to your Supervisor or Team Leader on shift with immediate effect.
To deliver the production product quality, striving for first right time manufacture (RFT), meeting both internal and external quality standards and requirements.
Ensuring that all relevant quality systems such as process layered audits, quality monitoring and any area of direct responsibility are updated and adhered to accurately in a timely manner.
Ensure all workstations in your area are up to date with relevant documentation, setting sheets, I.P.I.S sheets and are kept in a neat and tidy manner.
Collecting and Selecting correct Raw materials
Experience Required
Excellent knowledge of injection moulding process and related materials
Familiar with Continuous Improvement techniques
Previous experience in a similar role is essential

To be considered for the role please apply



Randstad Business Support acts as an employment business when supplying temporary staff and as an employment agency when introducing candidates for permanent employment with a client. Randstad Business Support is an equal opportunities employer and decisions are made on merits alone.




Holidays
Maternity/Paternity Paid Leave
Mobile Phone Discount
Pension
Employee Events
Medical, Dental and Vision
Paid Holidays
£25,000.00 - £30,000.00 per year