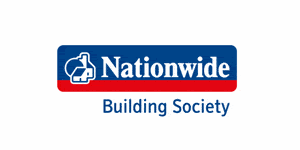 Infrastructure Engineer - Monitoring Technologies - Nationwide
Swindon, SW

Job description


We need:

You will join our Infrastructure Engineering team, which provides design, build and non-production support services for the IT transformation delivery teams. You will use your technical expertise to create technical artefacts, enabling high quality technical solutions to be delivered at pace.


Who we're looking for


As a minimum you'll:
• Have a background or strong awareness of enterprise monitoring technologies
• Have knowledge of Windows and/or Linux Operating Systems
• Knowledge of, or an ability to learn, scripting languages (e.g. PowerShell, Perl)
• Network and infrastructure security concepts
• Be comfortable working across multiple projects and immersing yourself in a team
• Build good working relationships with both technical and business stakeholders, gaining their respect and trust based on your knowledge and professionalism
• Have the ability and desire to quickly learn new technologies

Experience and knowledge of the following areas would be beneficial:
• At least one of the following monitoring technologies:
• AppDynamics
• Interlink Business Enterprise Server (BES)
• Microsoft Systems Centre Operations Manager (SCOM)
• Microsoft Azure Monitor
• Amazon Web Services (AWS) CloudWatch
• ELK Stack (Elasticsearch, Logstash, Kibana)
• Cloud based monitoring technologies and concepts
• Agile project management methodologies
• Regulatory environments such as PCI and GDPR
• Working with 3rd parties / suppliers


What you'll be doing


Working with other Infrastructure Engineers in our delivery squads, you will be:
• Providing technical input at all stages of the delivery lifecycle
• Leading and participating in technical collaboration activities
• Sharing knowledge with peers to contribute to the growth of knowledge within engineering teams
• Identifying and escalating dependencies, risks and exceptions that will impact delivery
• Working with stakeholders to shape infrastructure deliverables from the outset of a project

In addition, you will:
• Enforce standards and contribute to the continuous improvement of infrastructure engineering processes
• Support technical development of peers through training and / or knowledge sharing



Apply now

The extras you'll get


Our people's success isn't based on how long they spend at their desk. While you'll have contracted hours, we offer a flexible environment. That might be working from home, logging on from other offices across the UK, or working part time or compressed hours. We want to know how you like to work. And if we forget to ask, please tell us. We promise it won't affect your chances at all.

There are all sorts of benefits, including:

• a personal pension (most people put in 7% of their salary which we'll top up by a further 16%)
• up to two days of paid volunteering a year
• family-friendly benefits to make life easier for parents and carers
• 25 days holiday (as of January 2020) with the ability to 'buy' up to 10 days more holiday
• Access to an annual performance related bonus scheme
• Personal development. Support and training to help you to excel and develop your career.