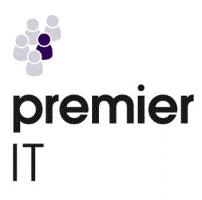 Infrastructure Engineer - Premier Group
Manchester, NW ma12
Are you an experienced 3rd Line infrastructure Technician looking for a new role in a dynamic and growing organisation? Then this could be the role for you! We are looking for a self-motivated, driven and enthusiastic individual to join our growing IT Team, based in Blackburn at our head office. You will be responsible for giving support to the group of companies and providing support on IT infrastructure and applications.
Main Responsibilities
•Support IT line of business applications
•Provide general end user desktop support
•Provide excellent customer service
•Logging telephone calls into helpdesk system
•Resolving tickets and escalating where appropriate
•Providing timely updates to business colleagues
•Be a source or knowledge for junior members of the team
•Create knowledge base articles to increase ticket resolution efficiency
•Lead IT projects to help the business achieve its strategic goals
•Work to protect the business from unexpected outages
•Ensure you are up to date with current technologies and be able to suggest opportunities to enhance the IT offering to the business
•Be an aspirational role model within the team

Required Skills
•Cisco configuration and troubleshooting
•Ability to accurately capture information
•An understanding of basic networking principles
•Ability to troubleshoot IT PC issues
•Excellent MS office skills
•Support bespoke applications
•Ability to do in depth investigation into application faults, tracing down error messages etc. Potential data corrections.
•Exposure to Sage X3 environments would be an advantage
•Flexible approach to problem solving and an ability to "think on your feet"
•Ability to effectively manage time and prioritise incidents
•Approachable and friendly attitude

Person Specification
•Experience of working in an IT Department

Experience of supporting complex linked IT Systems
Knowledge, skills and ability
•An up to date knowledge of IT systems and infrastructure
•Preferably a relevant IT qualification from a recognized
•Troubleshooting and investigative skills
•Ability to work effectively with third parties
•Ability to work well under pressure and to tight dynamic deadlines
•Knowledge and understanding of Cisco iOS
•Knowledge of VMWare

Why Choose Us?

Established in 1993, we have grown into one of the UKs largest manufacturers and distributors of PVC-U building products. As one of our employees you will be part of a growing organisation that is constantly looking for new ways to expand and develop our systems, processes and most importantly, our staff. Benefits include:
•Competitive salary.
•Auto enrolment pension scheme.
•Enhanced holidays.
•Free on-site car parking.
•A Personal Development Plan for all employees after 3 months service.
•Excellent career progression plans.

£150.00 - £400.00 /per day