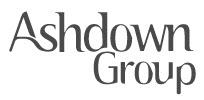 Infrastructure Engineer / Linux Systems Administrator - Ashdown Group Ltd
London, London
A well-established and market-leading business that has been operating for over 40 years across the UK is seeking a proven Infrastructure Engineer / Linux Systems Administrator to join their growing team based in central London.



Reporting into the Infrastructure Team Lead and part of a team of 7, the successful candidate will be responsible for building, maintaining and supporting a large 400+ Linux virtual server environment, hosted on-premise, at an MSP data centre and the cloud. Duties will include designing and building new server infrastructure, defining system and security standards, creating infrastructure in the public cloud as well as monitoring key infrastructure and application components.



In order to be considered for this position you must have proven experience in an Infrastructure Engineer, Linux Systems Administrator, 3rd Line Engineer or similar role with relevant enterprise-level virtualised engineering experience. It is essential to have good knowledge of Linux (preferably Redhat 6/7 and CentOS 6/7), AWS, scripting, Ansible, Docker Containers and monitoring tools..



This is a fantastic opportunity with an exciting growing business to further your infrastructure career with possible progression to Senior Infrastructure Engineer, Solution Architect, Enterprise Architect or even managerial roles. This role is paying up to 60,000 plus benefits including bonus, health, pension and 25 days holiday.


£55,000.00 - £60,000.00 per year