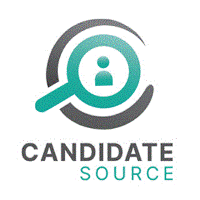 Infrastructure Engineer - Candidate Source Ltd
Fife, Scotland
A highly successful family owned business in Fife are seeking an Infrastructure Engineer to help them deliver a wide range of projects, to rapidly improve their IT estate offering a competitive salary of plus 35 days holiday, discounted gym membership, employer pension contribution and Death in service benefit.

This is a newly created role, joining a small and fast paced team that supports around 700 employees globally. This role will play a vital part in delivering and also shaping the IT strategy and direction their IT estate takes.

As an Infrastructure Engineer you will:


Report directly to the Head of IT.
Deliver IT change, following the IT Road map.
Covers a diverse range of IT solutions, including Infrastructure, Security, Mobile and also providing 3rd line IT Support to their global locations, as well as offshore locations.
Assist with user training and ensure documentation is kept up to date – as well as creating documentation for any systems that don't have this done already.
·         Sit in and advise at IT strategy meetings, making recommendations on future directions that support the overall business strategy.
We are looking for an Infrastructure Engineer with:
Strong general IT Infrastructure exposure across Servers, Networks, IPT, Azure etc.
Windows Server 2019 knowledge.   
Microsoft Phone system knowledge.
Strong understanding of networks and network security.
SharePoint / Form designers and Power Automate experience.
Strong O365 administration experience.
Knowledge of ISO 27001.
Cisco Meraki knowledge would be advantageous.
Experinece in an ISO 27001 compliant IT environment within the IT Security space is ideal.

This role also requires you to interact with people at all levels throughout this business, so you will be comfortable and capable of discussing technology with people who have a widely varying level of technical understanding.

Due to the nature of this role and company, some UK and international travel will be required. Therefore you will need a valid passport and your own vehicle and full clean drivers license.

You will get to test your existing infrastructure and security knowledge, as well as have the chance to assist the Head of IT in investigating and evaluating new technologies.

If this sounds like the Infrastructure Engineer role for you click apply now.



Candidate Source Ltd is an advertising agency. Once you have submitted your application it will be passed to the third party Recruiter who is responsible for processing your application. This will include holding and sharing your personal data, our legal basis for this is legitimate interest subject to your declared interest in a job. Our privacy policy can be found on our website and we can be contacted to confirm who your application has been forwarded to.