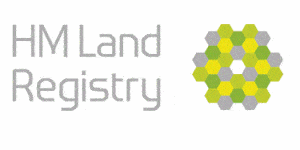 Infrastructure Delivery Lead - HM Land Registry
Plymouth, SW PL65WS
Here at HM Land Registry we have an exciting opportunity for an Infrastructure Delivery Lead to join our team based in Plymouth. You will join us on a Flexible working, Full-time, Job share or Part-time basis and you will receive a highly competitive salary of £39,785 - £43,442 per annum.
HM Land Registry's existing software systems and services form part of the critical national infrastructure, safeguarding land and property ownership valued at £7 trillion. This enables over £1 trillion worth of personal and commercial lending to be secured against property across England and Wales.
This is a very exciting time to join the in-house, award-winning Digital, Data and Technology (DDaT) Directorate. It is at the heart of our move to be a digital, data-driven organisation with the ambition to provide our customers with modern, efficient digital services.
We are now looking for an Infrastructure Delivery Lead to join our Digital, Data and Technology team to help us to achieve this.
Responsibilities of our Infrastructure Delivery Lead include:
The Operations Practice works closely with the Infrastructure Delivery Leads to deliver business as usual work packages and projects and has responsibility for the performance and delivery of all technical infrastructure which underpins and supports the organisation.
As Infrastructure Delivery Lead, you will take the lead on the analysis and resolution of major issues resulting from work package change and problems arising on operational services. You will share your knowledge and experience with others, in line with continuous improvement agenda and to help build capability within the Delivery Practice.
What we're looking for in our Infrastructure Delivery Lead:
To be successful in this role you will have a proven track record of planning and managing significant change and evidence of delivery in an IT Infrastructure environment.
You will have knowledge and practical experience in at least two of the following; Delivery tools and processes, Infrastructure / application implementation and transition to support, Service Management processes and Supporting and resourcing Agile projects.
In addition, you will demonstrable experience of balancing multiple priorities, reacting positively to change and the ability to challenge constructively.  
Qualifications
Holds a qualification in Information Technology or a related area or significant experience in an IT field.
Benefits of becoming our Infrastructure Delivery Lead:
We offer very competitive terms, conditions and benefits. We provide excellent opportunities for career progression, training and development. You will have access to Civil Service pension and benefits arrangements and generous leave allowances, as well as flexible/remote working – exactly what you would expect from a progressive employer.
It is a great place to work, where difference is celebrated and we're committed to fairness and equality for all, so you feel valued for who you are and what you do. Diversity fuels our innovation. Our shared values help us work together, to benefit the communities we serve. Our employee diversity networks support our culture of inclusion and contribute to our diversity action plan.
To continue your application for our Infrastructure Delivery Lead role, please click 'Apply' now.
Closing Date: Monday 30th March 2020