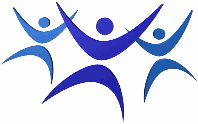 Industrial Services Team Leader - Dexters Recruitment Ltd
Great Yarmouth, ANGL nr30 1je
The role will assist and lead/train the Industrial Service Operatives to identify the best methods for completing a wide range of operations safely and compliant to legislation, company risk assessments and procedures.
Operations will be conducted using business supplied technology, equipment and vehicles supplying industrial services and waste management to our client's clientele base. Duties will include the industrial cleaning or various tanks, vessels, silos and pits for a large client base, undertaking travel to the client site, as required. The role will also support cargo handling, vessel loading/unloading and waste services within the Great Yarmouth sites. Other responsibilities of the role include;
Scheduling and planning operations, ensuring these are communicated to and understood by the team. Efficiently route vehicles and team members, ensuring each are utilised to their full capacity.
Ensuring the quality of work meets the expectations of the business and requirements of the customer.
Providing IS Supervisor and Manager will regular updates on team performance and work scopes.
Building effective relationships across the business with colleagues, customers and vendors.
Ensuring service delivery meets customer expectations and is at all times delivered in a professional manner, pro-actively identifying opportunities for improvements. Investigate and resolve any service failures, challenging behaviours which fall below our client's safety and customer service standards.
Participating in the continuous improvement of customer service, processes and cost effectiveness,
Ensure a fair and consistent approach to the management and development of people, pro-actively addressing issues such as performance, absence, training and succession planning.
Storing and operating Company equipment appropriate to the task and in line with operating and HSEQ standards, identifying and reporting any defects and replenishing stock levels, as required.
Ensuring performance and compliance to all laws, regulations and industry standards/codes.
In partnership with the HSE department, ensure the continuous improvement of safety and environmental performance and compliance to all laws, regulations, industry standards/codes along with Company procedures and work instructions.
Accurately completing all Company forms and associated documentation, ensuring information is logged and circulated, as applicable.
Travelling to customer sites which will include periods of working away from home.
Minimum Competencies (Skills, Knowledge and Behaviours)
Customer focused with excellent relationship management experience and commercial awareness.
Strong interpersonal skills with a professional approach to the leadership and management of people.
Strong communication skills, both verbal and written, with the ability to influence and negotiate.
Adapts to short timescales / changing deadlines where high standards are not compromised under pressure.
Solutions based with strong planning, organising and numeric skills, and an excellent attention to detail.
Ability to work stand-alone, demonstrating initiative and ownership, while contributing to the wider team.
Motivated to achieve the highest standards of performance and customer support, maintaining a culture of continuous improvement and innovation.
Computer literate with well-developed IT skills across the Microsoft suite.
Safety focused. Manual Handling training.
Minimum Qualifications
IOSH Managing Safely or equivalent
Current HP Water Jetting Certificate
Full UK Driving Licence
HGV C&E Licence
Desirable Qualification/Competencies
Extensive knowledge in the maintenance of HP Water
Jetting equipment and large industrial vacuum plants
C&G Confined Space and Rescue
Banksman/Slinger
Counterbalance Forklift 5-10T