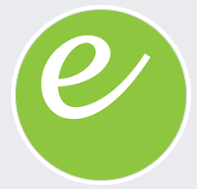 Industrial Cleaner / General Operative - Elevation Recruitment
Sheffield, Yorkshire S141WY
Elevation's Engineering & Manufacturing - Machining & Fabrication team have an immediate requirement for an Industrial Cleaner / General Operative to join an Aerospace Manufacturing Business based in Sheffield.

The successful Industrial Cleaner / General Operative will be responsible for their own time management in order to complete daily tasks.

You will be responsible for:
* Cleaning down machinery, staff break areas, toilets, grounds and all other areas of the facility
* Driving and Operating an FLT to load and unload vehicles
* Drive company vehicle to deliver orders to local clients
* Follow strict Health & Safety policies and procedures
* General duties in and around the site

Requirements for the role:
*Must have a sound knowledge and understanding of COSHH
*Accredited FLT Counterbalance Licence
*Full UK Driving Licence
*Industrial Cleaning experience

Working Hours:

Monday - Friday 8.00am - 4.00pm

The successful candidate will need to demonstrate the following skills and experience:

* Excellent attitude to work
* Previous experience within a similar role
* Experience of working at a fast pace
* Great communication and teamwork skills

If you want to discuss this position in more detail, please call Nicola Jackson at Elevation Recruitment Group.

Elevation Recruitment Group's Engineering division work with a vast range of businesses across Yorkshire and Humberside, Lincolnshire and East Midlands regions.