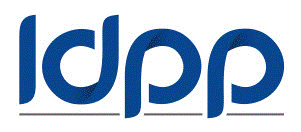 Implementation Consultant - French Speaking - IDPP Consulting LTD
London Bridge, London SE19BG
My client, a workforce management software company, is looking for an experienced implementation consultant to work with new and existing clients to deliver system consulting and training to their HR, Payroll and Operations Managers. The role is based in Central London, with travel to France and within the UK.
About the Role
The ideal candidate will be experienced in implementing technical or software solutions. They will have experience delivering training (technical or software applications). You will have exposure to software project management principles / methodologies. You will have the ability to work autonomously and have a high level of professionalism. You will be a team player, with a solid work ethic.
You will have excellent English and French written and verbal communication skills and be confident to present and train small to medium size groups.
Travel
•Monthly travel through UK and France to deliver training and workshops.
•On average, 5-10 days a month on client sites
•Candidates must have a driving licence and be a permanent resident in the UK with the ability to travel to France.


Key Skills

•Problem solving and ability to think outside the box.
•Good time management, with the ability to prioritise.
•Excellent written and verbal communication in both English and French.
•Application support and / or software implementation experience.
•Intermediate to advanced SQL skills.
•Experience with Payroll, Time and Attendance or Point of Sale software would an advantage.
•Familiarity with installing desktop applications.
•Experience in basic file sharing and user credentials.
•Ability to work under pressure & meet deadlines in a fast-paced work environment.
•Technical experience with WFM, Payroll or CRM software as well as MS SQL would be highly regarded.




£50,000.00 - £60,000.00 per year