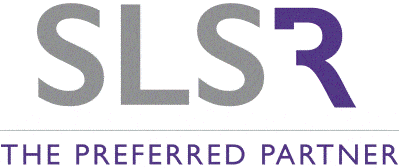 Immediate Start - Sales and Customer Service - SLS Recruitment
Northampton, MID NN11SR
No experience required, Start working in Sales and Customer Service.Location: NorthamptonSalary: £18k-£22k a year OTEPut your customer service and sales skills to good use within our clients fun, lively sales and marketing company.Join a friendly and fast growing team; be rewarded with uncapped earnings and fantastic incentives including national and international travel and financial rewards.Since opening the office in Northampton, our client has become one of the countries top Sales, Customer Service and Marketing companies with associated sales offices both nationally and internationally. Our client truly believes that people are the key to their success therefore they seek individuals who are passionate about learning sales and customer service and thrive in a team environment.What`s on offer in sales, customer service and marketing with this company?
Opportunities for career progression
Recognition for hard work
Travel opportunities
Fantastic commission only paid weekly plus great incentives
Friendly and fun environments with a great social calendar
Access to one on one coaching in sales, customer service and marketing
What`s required?
Effective communication skills
Self motivation and strong work ethic
Great personal presentation
Team player
Willingness to develop sales and customer service skills
If you are looking for an opportunity to be a part of a successful and passionate team in a vibrant company and think these qualities best describe you, then please click the `APPLY` button.Please attach a copy of your CV and contact details and, if you are successful, our clients will contact you by telephone.Due to legal requirements, candidates must be over the age of 18 to be considered for this role.These roles are face to face sales in events, residential and business to business environments, great careers which give you the experience you need to progress.Graduates are welcome to apply for this self employed opportunity and candidates with the following experience: sales, customer service, retail, marketing, catering and hospitality, customer service training, field sales, marketing representative, waiter or waitress, call centre outbound and any other sales or customer service role.* Please note, by applying to this advert you acknowledge our privacy policy applies and give consent for SLS Recruitment to share the data you provide with our client so that they may contact you regarding the role. For more information, please see our website before applying.
18,000.00 - 22,000.00 per year
£18k - £22k Per Annum OTE