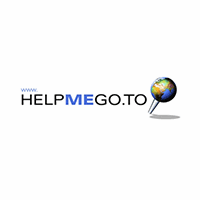 Immediate start - Customer service / Sales - HelpMeGo.To Ltd
Leeds, Yorkshire LS27DZ
Immediate start! Customer service / Sales opportunities available. Immediate start with full coaching provided.

Based in Leeds, our client is on the lookout for fresh talent to add to their sales and customer service team. You do not need previous sales or customer service experience; all you need to bring is some enthusiasm, bags of personality and a burning desire for success! Our client has visionary leaders at hand ready to provide you with all the coaching and mentoring you need in order to drive a successful career. Don't miss out. 

Would you like the chance to earn much more than minimum wage? Great! To allow you to do this, our client has based your earnings on an uncapped commission model meaning there truly is no limit to what you can earn in these sales and customer service opportunities!

As our client continues to grow and develop they would love for you to be a part of their ongoing success! 


What our client offers their sales and customer service candidates:
Skill set development;


Product training
Customer service
Business strategy
Sales techniques
Team building
Communication skills
Presentation and organisational skills
Industry knowledge
Problem solving
Coaching skills / techniques

Also;
Immediate Start
Excellent average earnings – Paid weekly
All team members have the opportunity for travel and international travel
Energetic and supportive environment



The only things they require from you is that you must be over the age of 18, have the willingness to learn new and develop any existing skills you may already have in any aspect of Sales, Marketing, Promotions and Customer service. This kind opportunity would suit you perfectly if you love speaking to people in a face to face field based environment. 

DON'T DELAY APPLY TODAY TO BE CONSIDERED FOR ONE OF THESE EXCITING OPPORTUNITIES WITH THIS SALES AND MARKETING COMPANY, APPOINTMENTS ARE BEING BOOKED IMMEDIATELY AND OPERATE ON A FIRST COME FIRST SERVE BASIS SO GET YOUR FOOT IN THE DOOR ASAP!! 

PLEASE REMEMBER THAT APPLICANTS MUST BE 18 OR OVER. ROLES ARE BASED IN AND AROUND THE LEEDS AREA. 

Experience in the following areas will help you to 'hit the ground running' in your new self employed journey with this Company – Retail, Warehouse, Administration, Warehouse Operative, Administrator, Receptionist, Customer Service, Sales, Retail manager, Marketing, Sales Assistant, Cleaner, Retail Sales Assistant, Customer Service Advisor, Direct sales, Promotions, events co-ordinator or any kind of hotel, front of house or bar experience. Graduates are also encouraged to apply for this exciting opening. Why? If you have a background in any of the mentioned areas then you will already have developed a great work ethic and some great sales / customer service skills.
£15,000.00 - £30,000.00 per year
Benefits: