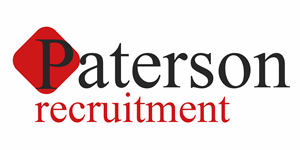 Identification Officer - Paterson Recruitment
Reading, HC RG17TH
Job Description
My client in Reading require a full time Identification officer to join their team on a 5 month assignment.
Identification Officer
Job Purpose:-
The Identification Officer will carry out identification procedures in accordance with current law and force policy, ensuring that the OIC and CPS are liaised with and the needs of witnesses are properly catered for.
Job Responsibilities:-
Carry out all VIPER procedures (includes 'captures', compilations, showings, recording and exhibiting of evidence etc.) to required standard ensuring compliance with PACE, case law and local procedures and policies, as well as ensuring the necessary administration in completed in a timely manner.


Report any issues with facilities or equipment to ID Manager for resolution.


Be responsible for the legal and financial consequences of making a decision (i.e. cancelling a procedure) in consultation with the OIC / ID Manager and in accordance with PACE.


Respond to legal challenges surrounding identification issues and be able to justify the procedures undertaken in accordance with the law both pre, during and after the procedure. This includes attending court to give evidence if necessary.


Provide an up to date advisory service to the Force in respect of identification procedures.


The successful candidate will have:-
Good standard of education including excellent numeracy and literacy skills.


Proven customer service skills with a particular focus on engaging effectively with people at all levels in potentially aggressive encounters.


IT Literate and the ability to learn and use IT packages effectively.


Proven ability to work quickly and accurately under pressure and to gather and record information effectively within set procedures, in a logical and easily understood format and style.


Proven ability to work unsupervised. Have the ability to work within a team whilst being able to self-motivate.


Proven relevant experience (i.e. IT or Photographic).


Knowledge of VIPER procedures for capture of suspect and subsequent showing of parade to witness(es), including laptop facility (Training will be given).


Knowledge of databases used to record procedures, WORD, Excel, Access, LAN, Outlook and Niche.


Health and Safety requirements in relation to risk assessments on suspect.


Must have capability to travel to different locations across the Force and undertake all assignments in a timely manner.


Due to the requirement to work flexibly, unsocial hours and personal safety for lone working; public transport may not be available or suitable at these times. For this reason a full UK driving licence is considered essential. At interview, candidates will be asked to confirm their willingness to undertake this Basic Driving Assessment, which in turn will enable the use of a police authorised vehicle. Candidates must also confirm their willingness to work a shift pattern and, where necessary, be flexible with their start/finish times to ensure operational resilience.
If you are interested in this role, please contact Jorgia our commercial consultant on 01235 535858.