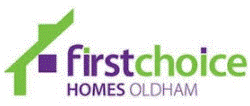 ICT Systems Training Specialist - First Choice Homes Oldham
Oldham, NW OL11BE
Role Requirements
We are looking to appoint an ICT Systems Training Specialist.
About First Choice Homes

Established in February 2011, FCHO is one of the largest employers in Oldham. We are committed to boosting the Oldham economy and providing excellent benefits for our employees and tenants. 
We aim to be the best in the business, making an impact with an excellent team of colleagues by placing customers at the heart of everything we do. With a large stock of homes we deliver a range of services through a diverse mix of individuals, such as building, letting, maintaining and then working with our tenants to improve the communities that we serve. 
What will the ICT Systems Training Specialist do?
The ICT and Business Intelligence Team are a fundamental part of the smooth running of First Choice Homes Oldham. Working closely with and supporting Managers and Directors responsible for all aspects of Technology and Data within the organisation
The successful candidate will Develop FCHO approach/framework to IT Training and Inductions, designing and delivering measurable colleague focussed improvements in digital capability and maximising the benefits of FCHO IT systems.
You will lead on all elements of FCHO ICT systems training, specialising in Housing management systems and associated applications. As such you will need familiarity with writing course material and significant exposure to Housing related software. You will be developing, embedding and delivering company-wide IT training programs, adapting to colleague learning styles, digital capability and location e.g. Home/Office/mobile
To ensuring smooth transition of projects into BAU through effective colleague engagement and training, and ensure continued success through on-going reviews and refresher training.
You will have excellent communication skills to ensure effective training needs analysis and delivery across all directorates to help drive FCHO adoption of digital technologies
What's in it for You?          
Salary: £40,233 - £41,754 per annum.  There may be more available for an exceptional candidate.                      
Hours:  37 (FT Mon to Fri)
Employment status: Fixed Term (12 Months)
Direct Line Reports: None
Reports to: Head of ICT
In addition to a competitive salary we offer a range of benefits that compliment your salary. Such as:


Flexible working that most employees are eligible for. We are currently working from home and will be looking to introduce Agile Working arrangements when things return to normality

Health and Wellbeing - automatic enrolment in a healthcare cash plan, access to Occupational Health Specialists together with a confidential counselling service.

Basic holiday entitlement of 25 days, plus 8 statutory bank holidays. A further 5 days can be built up under our attendance related leave scheme at a maximum of 1 day per year

Sick Pay enhanced upon qualification periods
Membership of a defined contribution pension scheme with an employer contribution of 6%

Reward Gateway - earn cash back when you shop on line or when you purchase vouchers to save money when you spend on line or in store

Access to Oldham Community Leisure Gyms at a discounted rate
Annual season ticket loans at a discounted rate for Metrolink travel.
First Choice Homes Vision and Values
A future-focused and progressive not-for-profit housing association, we want to make Oldham a place where people are proud to live and work. We positively encourage applications from disabled people, women, young people, Veterans and serving British regular or reserve Armed Forces Personnel, the LGBT community and the BME community.
Deadline for completed applications is 11th January 2021 at 5pm.



Interview and assessments to take place later that week.
40,233.00 - 41,754.00 per year