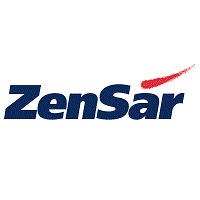 Hyperion Consultant - Zensar Technologies (UK) Ltd
London, London E16 2RG
Role: Hyperion Consultant
Location: London & Reading
Salary: Open

The Company:Zensar Technologies is a leading digital solutions and technology services company that specialises in partnering with global organisations across industries in their Digital Transformation journey. Zensar is strategically spread across the global locations including US, Europe, Africa, Middle-East, India and APAC offering the ease and the reach to customers located in these regions.

Required Skills:

Hyperion Planning 11.1.2.3 / 11.1.2.4
EPM stack particularly PBCS
Hyperion Planning and Essbase cube build using PBCS and data management
Experience in to build metadata and data load
EPM Automator, ASO cube, Smart View
Hyperion Financial Consolidation Applications Implementation
Oracle Data Integrator (ODI)
Hyperion Financial Reporting (HFR)
Financial Data Management Enterprise Edition (FDMEE)
We would like to thank all the applicants for the interest, and we aim to review all the applications. By applying for this role, you are submitting your details to ZENSAR. Our Privacy Information Statement explains how we will use your information. ZENSAR is an equal opportunity employer and do not discriminate on any grounds.