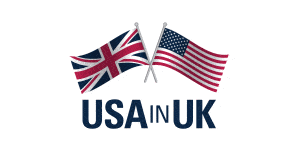 Human Resources Assistant (Recruitment and Compensation & Benefits Program) - U.S. Embassy, London
London, London
Position Title:
Human Resources Assistant (Recruitment and Compensation & Benefits Program)

Reference:
London-2020-047

Work Hours:
Full time, 40 hours per week

Closing Date:
25th September 2020

Salary:
£36,925 per annum

Duties
Under the direction of the Mission's Recruitment Manager (RM), the Human Resources Assistant, serving as one of two recruiters, provides a variety of administrative and HR support functions to assist the RM in recruiting suitable applicants for vacant local hire positions within the Embassy. The incumbent also provides administrative support to the LE staff Compensation & Benefits Programs.

Requirements
EXPERIENCE: Recruitment experience in a large organisation or HR experience.

JOB KNOWLEDGE: Working knowledge of office management procedures and core administrative procedures is required. A working knowledge of determining an individual's legal right to work in the UK for employment purposes is required. Excellent knowledge of grammar, spelling and punctuation is required. A good knowledge of the Microsoft Office suite of products (Word, Outlook, Excel, PowerPoint), SharePoint and internet browsers is required. Good knowledge of database management as well as the knowledge to manipulate data to meet the differing needs of the client portfolio. A solid understanding of the importance of customer care and the fundamental principle of confidentiality necessary in an HR office environment is required.

Education Requirements: Four GCSEs, a US High School Diploma or an equivalent qualification.

LANGUAGE: Fluent in written and spoken English.

SKILLS AND ABILITIES: Considerable tact is required. The ability to use Microsoft Office and/or similar PC software applications and spreadsheets. The ability to draft in a clear, unambiguous, concise and grammatically correct manner is essential, as is the ability to communicate with all levels of staff and interpret official documents and legislation. Able to manage large, complex projects and liaise with multiple contacts within deadlines. The ability to respect the requirement for confidentiality within an HRD Office. Excellent organisation and time management skills with the ability to prioritise own workload and work under pressure. The ability to use initiative and possess a flexible approach to quickly changing priorities. The ability to work accurately and to pay attention to detail. Active listening skills. The ability to interpret and apply regulations.

EQUAL EMPLOYMENT OPPORTUNITY (EEO): The US Mission provides equal opportunity and fair and equitable treatment in employment to all people without regard to race, colour, religion, sex, national origin, age, disability, political affiliation, marital status, or sexual orientation.

Qualifications: All applicants under consideration will be required to pass relevant medical and security certifications.

Agency Benefits
Locally employed staff, including Members of Household (MOHs), and Third-Country Nationals (TCNs), working at the US Mission in the UK may receive a compensation package that may include health, separation, and other benefits.

For EFMs, benefits should be discussed with the Human Resources Office.

The pay plan is assigned at the time of the conditional offer letter by the HR Office.

Other Information
HIRING PREFERENCE SELECTION PROCESS: Applicants in the following hiring preference categories are extended a hiring preference in the order listed below. Therefore, it is essential that these applicants accurately describe their status on the application. Failure to do so may result in a determination that the applicant is not eligible for a hiring preference.

HIRING PREFERENCE ORDER:

AEFM / USEFM who is a preference-eligible US Veteran*

AEFM / USEFM

FS on LWOP and CS with reemployment rights **

* IMPORTANT: Applicants who claim status as a preference-eligible US Veteran must submit a copy of their most recent DD-214 ("Certificate of Release or Discharge from Active Duty"), equivalent documentation, or certification. A "certification" is any written document from the armed forces that certifies the service member is expected to be discharged or released from active duty service in the armed forces under honourable conditions within 120 days after the certification is submitted by the applicant. The certification letter should be on letterhead of the appropriate military branch of the service and contain (1) the military service dates including the expected discharge or release date; and (2) the character of service. Acceptable documentation must be submitted in order for the preference to be given.

** This level of preference applies to all Foreign Service employees on LWOP and CS with re-employment rights back to their agency or bureau.

Submitting your Application
To apply online for our open vacancies, please select the apply button shown to visit our Electronic Recruitment Application portal.
36,925.00 - 36,925.00 per year
Benefits: