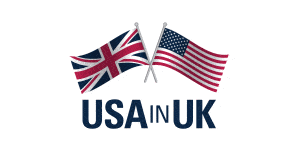 Human Resources Assistant (Compensation & Benefits Program) - U.S. Embassy, London
London, London
Position Title:
Human Resources Assistant (Compensation & Benefits Program)

Reference:
London-2020-046

Work Hours:
Full time, 40 hours per week

Closing Date:
25th September 2020

Salary:
£43,964 per annum

Duties
As the Human Resources Assistant, you will serve as Mission UK's Principal M-CLASS Position Classification Advisor, providing comprehensive job evaluation and position management consultative services encompassing approximately 400 LE staff and serving a multi-faceted LE staff platform. You will provide comprehensive support in relation to the Local Compensation Plan (LCP), Merit Based Compensation (MBC) and Health & Wellbeing Programs.

Requirements
EXPERIENCE: Professional work experience within the Human Resources function of a large, diverse/multi-faceted service-based organisation.

JOB KNOWLEDGE: Strong familiarity with contemporary position classification/job evaluation methodologies and working knowledge of associated paper-based and/or computerised approaches. A good working knowledge of the principles that underpin factor analysis by job function and organisational structure. A strong understanding of statutory leave and pay entitlements that pertain to employment in the UK. A sound working knowledge of prevailing performance-based/appraisal-linked compensation systems and of current trends associated with such pay systems. A good knowledge of the Microsoft Office suite of products (Word, Outlook, Internet Explorer, Excel, PowerPoint) and SharePoint is required. Advanced database management knowledge is required, as well as the knowledge needed to manipulate data. A good appreciation of a multi-faceted HR support programme and of communication techniques employed by HR service providers. Excellent knowledge of grammar, spelling, punctuation and required formats to recognise and correct such errors in correspondence, reports and tables. A solid understanding of the importance of customer care, and the fundamental principle of confidentiality necessary in an HR office environment.

Education Requirements: A bachelor's degree in one of the following: Human Resources, Business Management, or Humanities or an equivalent qualification.

LANGUAGE: Fluent written and spoken English is required.

SKILLS AND ABILITIES: A high degree of analytical ability is required to undertake analyses of position management proposals and associated draft docs. Ability to assimilate information quickly, assess the value and importance of data, probe for information, define relevant material for review, and, where appropriate, to challenge employee/management thinking. Considerable tact is required in discussing job evaluation matters and in addressing employee concerns in other assigned areas of HR responsibilities, particularly MBC. High level interpersonal skills are crucial to impart advice and recommendations with confidence and authority and you must display poise and dexterity in managing face-to-face exchanges with a very diverse, demanding and challenging client base.

EQUAL EMPLOYMENT OPPORTUNITY (EEO): The US Mission provides equal opportunity and fair and equitable treatment in employment to all people without regard to race, colour, religion, sex, national origin, age, disability, political affiliation, marital status, or sexual orientation.

Qualifications: All applicants under consideration will be required to pass relevant medical and security certifications.

Agency Benefits
Locally employed staff, including Members of Household (MOHs), and Third-Country Nationals (TCNs), working at the US Mission in the UK may receive a compensation package that may include health, separation, and other benefits.

For EFMs, benefits should be discussed with the Human Resources Office.

The pay plan is assigned at the time of the conditional offer letter by the HR Office.

Other Information
HIRING PREFERENCE SELECTION PROCESS: Applicants in the following hiring preference categories are extended a hiring preference in the order listed below. Therefore, it is essential that these applicants accurately describe their status on the application. Failure to do so may result in a determination that the applicant is not eligible for a hiring preference.

HIRING PREFERENCE ORDER:

AEFM / USEFM who is a preference-eligible US Veteran*

AEFM / USEFM

FS on LWOP and CS with reemployment rights **

* IMPORTANT: Applicants who claim status as a preference-eligible US Veteran must submit a copy of their most recent DD-214 ("Certificate of Release or Discharge from Active Duty"), equivalent documentation, or certification. A "certification" is any written document from the armed forces that certifies the service member is expected to be discharged or released from active duty service in the armed forces under honourable conditions within 120 days after the certification is submitted by the applicant. The certification letter should be on letterhead of the appropriate military branch of the service and contain (1) the military service dates including the expected discharge or release date; and (2) the character of service. Acceptable documentation must be submitted in order for the preference to be given.

** This level of preference applies to all Foreign Service employees on LWOP and CS with re-employment rights back to their agency or bureau.

Submitting your Application
To apply online for our open vacancies, please select the apply button shown to visit our Electronic Recruitment Application portal.
43,964.00 - 43,964.00 per year
Benefits: