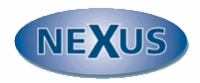 HRIS Workday Consultant Analyst – Central London - Nexus Recruitment
London, London
HRIS Workday Technical Consultant Analyst – Central London
Our Client is looking to recruit an HRIS Workday Technical Consultant Analyst with at least 2 years experience of HRIS Workday.
Reporting to the HRIS Manager, the Workday Consultant Analyst will ensure and maintain the integrity of the Clients HR Systems – including Workday, Cornerstone, HR Portal & Avature.
Provide day to day support to the HR team by creating/maintaining supervisory & cost centre hierarchies; reassigning unassigned tasks; reviewing role assignments, creating user accounts, setting up delegations, etc.
Assisting in troubleshooting issues, testing of existing processes to determine root causes of issues.
Support the HR Ops team in using system based business processes.
Create ad hoc reports, run reports, schedule reports, create dashboards
Review of integration failures (hires, job requisitions, etc)
Data validation / data clean up (creating reports, analysis of data, upload of data)
Create and maintain information systems documentation and training materials
Testing of new features & processes and support ad hoc HR projects
Must have proven experience of working with the Workday system and defining system processes
With excellent communication skills and able to interact with and manage various stakeholders in different time-zones
Work collaboratively as part of a Regional and Global HR team which are Deadline driven and have an excellent can do attitude
Any knowledge of the Workday Compensation or Benefits module or knowledge of Cornerstone's Learning and Recruitment module would be very useful.
This a 6 month assignment.
Please send your CV to us in Word format.
£350.00 - £400.00 /per day