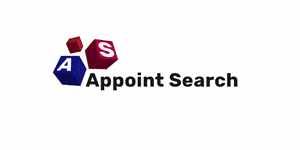 HR Assistant - Smart Recruit Online
Hitchin, HC SG49AB

Do you have previous HR experience?

Are you looking for flexible hours?

Passionate about your local community?

A lovely family owned HR Consultancy with strong ties in the local business community for over 10 years are looking to hire an experienced HR Assistant for 3 days a week, 9:30am to 2:30pm

The work will be varied, and no two days will be the same, some days you will be working alone in the office and others with the business owners directly.

On a daily basis you are likely to be the main point of contact for clients, therefore this position requires excellent people and organisation skills and the ability to handle sensitive information confidentially, this is an ideal role if you are passionate about people, HR policies and procedures and you would like to work for a company that provides a first class HR consultancy service to local businesses.

Some of the varied work you will be responsible for:

Responding to incoming client calls and email queries.
Diary management for the business owners.
General Administration support - including opening the post, replying to correspondence, updating the in-house systems, filing plus ad-hoc admin.
Helping with the organising of meetings and events.
Co-ordinate HR projects.
Prepare paperwork for HR policies and procedures.
Prepare reports and presentations.

HR | Human Resources | Assistant | Administration | Admin

Essential Skills

Skills and experience for this role:

Previous HR administration assistant experience (this is a must)
Time management and the ability to work unsupervised.
Excellent Communication skills both oral and written are essential.
Good organisational and problem-solving skills (can you think on your feet?)
Strong PC skills, especially with Word, Excel and PowerPoint.
Degree educated, or equivalent is highly desirable or extensive HR work history.

The business owners are looking for someone with a sensible head on their shoulders, who's not afraid to talk to clients on the phone (all really nice people by the way) and can hold the fort when the owners are onsite helping clients. This is a company with a great reputation, you will learn a lot especially around the latest HR Laws and how the latest HR technology is shaping the sector.

Working hours:

Mon - Fri 9:30am to 2:30pm ideal for someone looking for a permanent part-time role to work alongside other commitments. Flexible on the hours and days.

About Company

"At Appoint Search our reputation is built on an ability to understand and meet the requirements of companies whilst fulfilling the career aspirations of individuals. The traditional values of honesty and integrity are the cornerstones of our business ethos and reflect in all our activities."

£10.00 - £12.00 per hour
See job spec