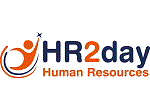 HR Advisor - HR2Day
Darlington, TT DL14JW
Life's too short for the wrong job! HR2day have an amazing opportunity for someone to join their fantastic team as an HR Advisor!
Location: Darlington, including some travel to client's sites when required
Salary: £20,000 - £25,000 per annum, dependent on experience
HR2day provide effective, personalised and tailor-made HR solutions. We help busy business owners and managers to stay compliant with HR law, inspire their teams, have HR problems solved and become a HR department for all their HR needs. We produce all documentation on behalf of our clients to point of print and sign, provided by qualified HR specialists.
Founded in 2010 by our inspirational leader Nicky Jolley, the company was created with the aim of being the premier HR advisory in the North East. Our founding philosophy is that you have a choice to either make people your biggest asset or your biggest liability; we passionately believe that the most successful organisations only become so by making their people their biggest asset.
As we continue to grow, HR2day are now looking for a HR Advisor to join the team. The role is a hugely varied role working with a range of clients across a variety of sectors including business, government and charity. You will be responsible for the delivery of a full range of human resource services. You will support the HR Business Partners with their clients and be on hand for telephone and administrative support. You will take part in investigations, disciplinary's and grievances as they arise.
HR Advisor - Responsibilities:
- Account manage your clients, offering proactive HR support
- Act as first point of contact for your clients with all employee relations matters such as grievances, investigations, disciplinary, and capability providing proactive telephone support
- Write HR policies & contracts of employment, drafting all documentation bespoke to the organisations we support in line with current employment law changes and best practice
- Support managers and business owners through complex HR processes
- Offsite HR support for our clients as and when required
- Other HR related activities as required
HR Advisor - Requirements:
- CIPD qualified. Minimum of Level 5
- Previous HR experience is essential, especially if you've had experience in conducting investigations, disciplinaries and grievances
- High levels of customer service, including ability to build long lasting relationships with clients
- Good knowledge of employment law
- Able to work with limited supervisions, including making decisions based on own initiative
- High levels of accuracy and attention to detail
- Strong IT skills including Word and Excel
- Ability to work to tight deadlines and prioritise workloads when necessary
- Good communication and listening skills
To submit your CV for this exciting HR Advisor opportunity, please click 'Apply' now.
This role may be suitable if you have previous experience as a Human Resources Coordinator, Resourcing Assistant, People Manager, HR Assistant, HR Officer, HR Administrator or HR Business Partner.
20,000.00 - 25,000.00 per year