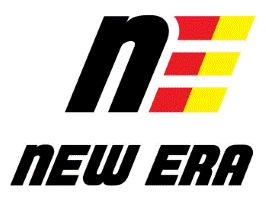 HR Adviser / HR Administrator / Human Resource Assistant - Bluetownonline LTD
Harlow, HC CM170SF

Job Title: HR Adviser

Location: Harlow

Salary: £25,000 - £30,000 p.a.

Position: Full Time, Permanent (42.5 hours)

Established in 1919, the company have for the last 100 years provided an unrivalled, nationwide delivery of red diesel using their own fleet of vehicles tracked with the latest technology to ensure first class customer service. Their range of products has now extended to kerosene, oils and lubricants and the innovative FuelBox for commercial, plant machinery, agricultural and marine applications with further products being launched shortly.

Year on year sales growth has meant an increase in employees and the need to hire a HR Adviser to work with the existing HR Consultant to establish an HR structure to enable the continued growth. This is an ideal opportunity for you to contribute to the growth of a dynamic business through strong people management.

Key Responsibilities:

Recruitment

Draft job adverts and job descriptions for new and existing roles
Place job adverts onto job boards and/or liaise with recruitment agencies to source suitable candidates
Use LinkedIn and other social media channels to promote vacancies
Screen candidates using appropriate criteria or liaise with line managers to facilitate screening
Conduct first stage telephone or face-to-face interviews as necessary
Liaise with candidates and managers to arrange interviews and tests
Communicate with candidates appropriately throughout the recruitment process
Maintain appropriate records of candidates in line with GDPR responsibilities

Administration

Create, distribute and file on BreatheHR offer letters and Written Statements of Employment
Liaise with other departments as necessary to ensure new starter administration is done in a timely fashion
Create, and maintain comprehensive employee information, personnel and training records in BreatheHR in accordance with GDPR and company processes
Organise and conduct first day inductions/orientations for new starters
Ensure holiday, sickness absence and other forms of absence are recorded appropriately in BreatheHR
Draft, distribute and file correspondence relating to changes in terms and conditions of employment including salary reviews
Administration and correspondence associated with salary reviews, leavers including conducting exit interviews where appropriate
Administer the Employee of the Month scheme including sending reminder emails for nominations
Administer the performance management process including distributing paperwork and guidelines
Provide HR information reports to the Directors and Line Managers

Advisory

Conducting meetings and completing the necessary administration and correspondence associated with maternity, paternity, adoption and shared parental leave
With the support of the HR Consultant, support Line Managers to conduct lower level meetings, produce correspondence and administer disciplinary and grievance cases
Act as a point of contact for general HR queries from employees and managers, answering queries where possible and escalating to the HR Consultant where necessary Process and Procedures
Maintain and communicate HR policies and procedures through the employee handbook
Draft and maintain HR process maps to cover all HR and recruitment processes

Projects

Work alongside others on specific HR-related projects

Finance and Payroll Administration

Collate joiners, leavers, changes and overtime to submit to the outsourced payroll provider accurately and within the time frames required
Check payroll reports and returns to ensure that it has been processed accurately before payments are made to employees
Address employee and payroll pay queries
Complete the pension contribution spreadsheet for relevant employees and send to the company's pension provider
Liaise with the company's benefit provider regarding the company pension scheme

The successful Candidate will have/ be:

Experience in HR administration and answering HR-related queries
CIPD Level 3 Diploma or Certificate
Experience in using LinkedIn for recruitment would be an advantage
Proficient in using MS Office packages
Experience of using a HRIS system would be beneficial however, training will be provided
Good written and verbal communication skills
Organisation skills including the ability to prioritise work and manage their own time proactively and positively
Ability to resolve employee and manager queries efficiently and positively in a timely manner
Accuracy and attention to detail
Ability to cope with pressure and maintain a calm manner at all times
Understands and demonstrates a commitment to confidentiality

What's on offer?

A convenient work location next to Harlow train station or parking available
Pension scheme
28 days holiday increasing to 33 days with service (inclusive of bank holidays)

Please click the APPLY button to send your CV and Cover Letter for this role.

Candidates with experience of: Personnel Assistant, Personnel Administrator, Personnel Coordinator, HR Administrator, HR Graduate, Human Resources Business, HR Advisor, Human Resources Coordinator, HR Assistant, Human Resources Analyst, Human Resources Assistant, Human Resources Administrator, Human Resources Advisor, Junior HR Officer, HR Admin, Human Recourses Advisor, Human Resources Officer, HR Generalist, HR Officer, Human Resources, Human Resources Graduate, CIPD may be considered for this role.

£25,000.00 - £30,000.00 per year