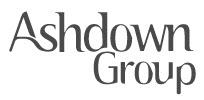 HR Administrator - Ashdown Group Ltd
Oxfordshire, HC OX93XA
A leading technology firm within the area of Thame, Oxfordshire are looking for an HR Administrator to work closely with the Directors and provide support to the rest of the Human Resources team. The successful candidate will be looking to aid the delivery of HR strategy and success of the overall Business Plan. This is a great opportunity for a candidate to help develop their own skillset and expand their HR knowledge within the tech industry.



Responsibilities:





Support with the implementation of HR strategy by understanding the annual business plan and identifying HR intervention where necessary.




Aid with the implementation of processes, policies and procedures.




Support the HR Manager with recruitment.




Maintenance of staff training.




Administrative support to directors and reception with site administration and health and safety.



Skills:



Excellent Microsoft Office skills e.g. Word/Powerpoint/Excel/Office




Previous experience within a similar role and responsibilities e.g. dealing with recruitment, strategy and HR policy.




Good organisational and communication skills.



£20,000.00 - £21,000.00 per year