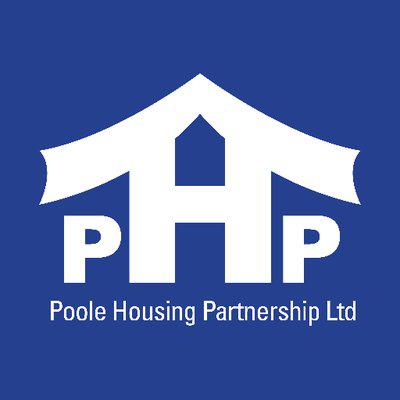 Housing Officer - Poole Housing Partnership Limited
Poole, SW BH15 2BU
Job Title: Housing Officer
Location: Poole, BH15 2BU
Job Type: 12 Month Fixed Term Contract
Full Time, 37 hours per week

Salary: £26,317 - £30,507& benefits

At Poole Housing Partnership we recognise that our position as a highly successful housing organisation depends on our fantastic team of people, who work hard and love what they do.
We have an opportunity for a highly self-motivated, effective and diligent individual to join our friendly, professional team in the role of a Housing Officer.
Reporting to our Housing Manager, our Housing Officers play a vital role in developing our strong and sustainable communities, providing a first class neighbourhood and tenancy management service and encouraging active resident participation. Offering advice and support to tenants, and through multi-agency working including enforcement, you will deliver a focused and flexible service, tailored to the diverse needs to our communities.

This post is subject to an Enhanced Disclosure and Barring Service check and requires you to have access to a vehicle for work purposes.
Housing Officer Role Responsibilities:
Work in partnership with residents, with a focus on strengthening communities and neighbourhoods in a defined 'patch' including building positive working relationships with resident representatives, encourage formal resident involvement and liaison with involved tenants as appropriate.

Ensure published service standards are met and residents have meaningful input into strategies and service delivery in the area.

Attend public meetings at times that best suit the residents.

Manage changes to tenancies effectively and lawfully, throughout the duration of a tenancy. Ensure clear information is provided to the Voids team and residents or next of kin in cases of abandoned properties.

Assess nominations for new tenancies for suitability (matching applicants needs with a property), including contact with other agencies to verify supporting information and carry out pre-tenancy investigation, training, interviews and visits when necessary.

Undertake complex or less usual sign ups of new tenants with the Voids team

.

Devise and implement strategies to assist tenants in securing accommodation suitable to their changing needs.

Visit all new tenants within two months of the tenancy commencement date to provide advice, identify support needs and ensure they are aware of their responsibilities.

Undertake an agreed programme of Tenancy Review Visits to provide advice, identify any support needs and ensure that the tenancy conditions are being met.

Tackle access issues for rewires and other tenancy matters taking a pro-active stance on hoarding, working with other teams to achieve timely results.

Make referrals to, and support and assist the work of the Support Officers and Sheltered Housing Officers, according to agreed policies and procedures.

Lead on Estate Grading inspections, ensuring that any necessary work by the relevant teams and agencies are actioned and then reported back, including via the

BoP

Report It system.

Report any issues with PHP contracted services such as cleaning and grounds maintenance to the Estates Officer; reporting any incidences of items being stored inappropriately in communal areas, or any other concerns regarding fire safety within properties, to the Estates Officer, working with caretaking services as appropriate.

Lead on identifying and project-managing neighbourhood improvements to agreed procedures. Maximise the level of resident involvement and liaise with other officers and stakeholders. Keep up to date with developments in the local area, particularly PHP's investment strategy.

Advise on the authorisation of mutual exchanges.

Identify, investigate and combat housing fraud in co-operation with other agencies. Assist tenants to understand how to avoid committing tenancy and benefit fraud.

Tackle incidents of anti-social behaviour and tenancy breaches, working with victim and perpetrator through effective case management and partnership working.

 

To work effectively with the PHP support team and complex case team to provide a seamless service to residents.




 
Housing Officer General Responsibilities:
M

aintain personal and professional development to meet the changing demands of the job and participate in appropriate training activities.

Undertake such other duties as may be required from time to time, commensurate with the level of the post.

Comply with all decisions, policies and standing orders of Poole Housing Partnership and any relevant

statutory requirements, including Equal Opportunities legislation, the Health and Safety at Work Act and Data Protection Act.




 
Housing Officer Requirements:
Experience in housing management or a similar role desirable

Experience of working with people with mental health issues and liaising with health and support services desirable but not essent

ial

Experience in working in a customer facing role

Knowledge of Housing Law an advantage

Knowledge of the national issues affecting affordable housing




Ability to deliver excellent housing management services

Ability to learn quickly and work flexibly in a changing environment

High standards of literacy

The ability to present both written and verbal information effectively

Ability to use good judgement in work decisions

Good team player, able to work supportively and collaboratively

Excellent interpersonal skills

Ability to work with a diverse and

pressurised

workload, to target, and without supervision

Computer literate with knowledge of Microsoft Office application

Access to a vehicle for work

Weekend and/

or evening working required on occasion

Disclosure and Barring Service Enhanced Clearance




 
Housing Officer Benefits:

We will give you a rewarding job, a fantastic working environment in a lovely location, great colleagues and excellent benefits including free parking, flexi-time, a generous holiday allowance and a superb pension scheme.
***Interested? To apply for this Housing Officer role please submit your CV today!***

PHP is a non-profit making Arms Length Management Organisation (ALMO), owned by Bournemouth, Christchurch and Poole Council, which was set up to bring investment for improvements to social housing.
We maintain strong links with the Council but operate as a separate company, with responsibility for delivering excellent housing management services; repairing, maintaining and developing the housing stock; caretaking and neighbourhood  services; promoting and supporting resident participation; tenancy support services; and collection of rent.
We don't want to offer you just a job; something you do to earn money. We want to offer you a career; an opportunity to develop, and to use that experience and learning to help us achieve our goals and to fuel your future professional life.
£26,317.00 - £30,507.00 per year
£26,317 - £30,507 & benefits