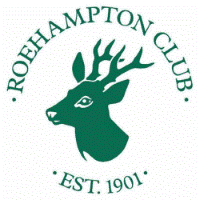 Housekeeping Assistant / Cleaning Operative / Cleaner - Roehampton Club
London, London SW15 5LR

Job Title: Housekeeping Assistant - Female Changing Rooms

Location: London, SW15 (you must live locally to be considered)

Salary: £9 - £9.50 per hour

Job Type: Part Time, Causal

The Club is London's premier private member multisport club with a capped membership of 5,000 and an 18 month waiting list.

As this role relates to the female changing rooms the Club will only be accepting applications from females.

Key Requirements:

Undertake cleaning of lockers rooms and other communal or sports areas in accordance with the agreed cleaning schedules/ Housekeeping NOP and to meet required standards for Health & Safety/ Hygiene regulations
Ensure the Clubhouse, the Health Club, the Squash Courts, the Creche, the Art Room, the Grounds building, the Tulloch Studio, the Croquet Pavilions and the rest of communal areas of the Club are presented to the highest standards at all times
To undertake laundry duties as directed by daily shift cleaning schedule
Assist with the collection of laundry and other garments and to prepare these items for collection by the Club cleaning contractor
Receive and manage chemicals and other cleaning stock effectively
Ensure the disposal of waste is in accordance with set regulations
Be presentable at all times whilst at work with a clean and tidy uniform with name badge on display
To use electrically powered scrubbing and polishing machines, steam irons, washing machines, tumble driers and hoovers in accordance to provided trainings and manual instructions and to keep machinery clean, in good working order and to report any faulty equipment to Housekeeping Manager, or Housekeeping Supervisor

Full training will be given, both upon joining and on an ongoing basis, plus they have career progression for able candidates

It is Essential to live around SW15 in order to be considered.

Benefits:

Competitive salary
Uniform
Meal while on duty
Parking
Ongoing training and development
Career pathway
Working Hours:
Weekdays 06:00 - 23:30
Weekends 06:00 - 22:30 (finishing time can be extended because of events)
Bank Holidays 06:00 - 22:30

The above job description is not exhaustive, and you may be required to carry out tasks as specified by the Club that are outside the content of your job description on occasion.

Please click on the APPLY button to send your CV.

Candidates with experience of Housekeeper, Housekeeping Assistant, Domestic Cleaning, Cleaner, Cleaning Assistant, Commercial Cleaning Operative, Cleaners, Cleaner, and Hygiene Operator may also be considered for this role.