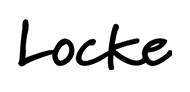 House Hosts (Receptionist) - Locke
London, London E8 2LQ
We are looking for House Hosts to join Kingsland Locke based in Dalston.
Kingsland Locke is due to open at the end of 2020 in one of London's most-talked about areas on Kingsland road: a glorious patchwork of culture and creativity in the heart of Dalston. With 124 apartments, we welcome our guests to settle into their sophisticated apartments, mingle with locals in our co-working area, coffee shop and microbrewery. Then head out to Dalston, Hackney and beyond to experience the city like a Londoner.
In an (overly simplistic) nutshell our House Hosts are:
Confident and effervescent individuals, focused on curating an experience that each one of our guests desires from the moment they step over our threshold
Endlessly curious – reading our guests and adapting approaches to suit the individual and not the masses
But most importantly they are humans like us.
When guests return home inspired, with stories to tell and discoveries to share, you will have been successful. They will come back more often and tell others. This will be the tale of Locke.
In return we offer you a bonus scheme, holidays (including the option to buy more if you want them), wellbeing benefits (Cash Plan and an Employee Assistance Programme), free nights in our properties, awesome recognition schemes, pension (the tax efficient way), company sick pay and further benefits tailored to your individual needs.
But most importantly, we offer you a role in our story and the chance to write your own chapter.
We believe in working flexibly – this includes flexibility in work location, working days (including weekends and bank holidays in operations) and working hours. This may be ad hoc or permanent flexibility. Ask your recruiting manager or see our careers page for more information
About edyn
Our vision is to create sanctuaries across European cities, which provide a sense of belonging to the free-thinking urbanite in all of us. Each of our brands – Locke, SACO, Wittenberg and The Moorgate – is firmly rooted in the local neighbourhood, offering vibrant experiences and connections which nourish and enliven the soul.
About Locke
Beautifully designed, one-of-a-kind, locally inspired aparthotels. Made to be lived in, not just slept in. Where home meets lifestyle hotel. Work meets life. People connect with themselves, and the community.