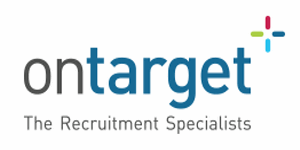 Hospital Regional Account Manager-Gastroenterology - On Target Recruitment
Bristol, SW BS16QF
The Company:
•Leading Specialist Pharma Business
•Well established player with a reputation for developing talent
•Leading Pharma portfolio

The Role:
Hospital Regional Account Manager - South West
•You will be managing the sales of Gastroenterology pharmaceuticals within the NHS hospitals
•Implementing the company's marketing objectives
•Products include drugs for gastrointestinal tract Ulcerative Colitis, Crohn's disease
•When required, attend national and international internal meetings
•To promote products to commercial firms / organizations involved in commissioning or provision of prescribing advice / services to the NHS

The Ideal Person:
•Looking for experience in Pharmaceuticals Sales
•Must have hospital sales/account management experience
•Experience of selling GI Pharma would be ideal but not a must (Gastrointestinal experience)
•Must have ABPI
•Highly self-motivated customer and Results focussed
•Collaborative, adaptable and flexible approach team player

Consultant: Rio Barclay
Email: riob@otrsales.co.uk
Tel no. 0208 397 4114
Candidates must be eligible to work and live in the UK.
About On Target
At On Target, we specialise in sales, technical and commercial jobs in the Engineering, Construction, Building Services, Medical & Scientific, and Commercial & Industrial Solutions sectors, enabling our consultants to become experts in their market sector. We place all levels of personnel, up to Director across the UK and internationally.
£45,000.00 - £50,000.00 per year
Benefits