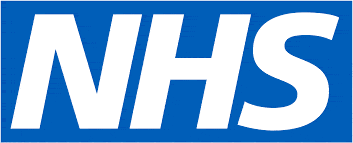 Homecare Nurse - Leeds - B Braun Medical - National Health Service
Leeds, Yorkshire LS13EX
Job Reference: J183-A-20-65560
Employer:

Department:

B Braun Medical

Location:

Leeds

Salary:

£33,000
---
This advertisement has been placed by the organisation named in the 'Department' section above.
Should you require further information regarding this vacancy please contact the organisation direct.
---
Are you a highly motivated and enthusiastic Nurse with an eye for detail with the delivery of care youprovideto patients? Are you able to work independently as well as working collaboratively within a team, and with your patients? Then this could be the role for you!
We currently have vacancies for Registered Nurses field based in Leeds on a casual and permanent basis.

The main activities of the role include:
To provide individualised quality patient care to patients in their home setting.
To actively engage in the discharge planning of patients to provide a seamless nursing service.
To undertake patient home assessments as and when required.
To administer prescribed IV therapies and associated care and support to patients who are unable to be trained to independence.
To provide training and education to support patients/carers in the connection and disconnection of Parenteral Nutrition and any other prescribed therapies to independence.
To provide training and education to support patients/carers to use infusion devices to deliver their therapy/therapies independently.
To support the provision of a phlebotomy/cannulation service for patients.

The ideal candidate will be:
A Registered General Nurse with current NMC qualifications and a Teaching/Assessing Certificate.
Experience of working within an Intensive Care/High dependency/General surgery environment or at a senior nursing level.
A minimum of one years experience within a clinical environment setting.
Competent in the management and delivery of IV therapies.
Excellent communication skills, time management skills and the ability to work well against strict timescales.
The ability to make correct clinical decisions in a clinical emergency situation.
Flexibility to travel to support Homecare patients and/or carers is essential.

In return we will provide:
Training and support where necessary (including revalidation assistance)
Salary competitive with NHS bandings (according to experience)

Become part of a corporate culture that actively promotes constructive exchanges between colleagues, customers and partners. Work with us to improve people's lives in the long term. We can offer you interesting, varied tasks and excellent opportunities for advancement.

If you feel you have skills and experience relevant for this opportunity then please apply.
33,000.00 - 33,000.00 per year