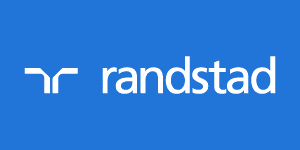 HLTA support to a preparatory School - Randstad Education
Fulwood, NW PR11BA
Are you a qualified HLTA? Do you have experience leading a classroom as a HLTA and supporting as a TA? Have you worked with EYFS and primary pupils? Are you committed to the attainment of pupils from the age of reception? And are you looking for a new role in an amazing school from October 2020? If so please see below!
I am currently recruiting on behalf of a client located in fulwood, Preston. At the moment they are foreseeing requiring a small handful of committed HLTA's to provide floating support across year groups from October half term. This role will be on an Ad hoc basis as you will be required to work as and when needed by the school.
This client is a one of the country's leading Catholic Independent day schools. They have an extremely welcoming environment with an ethos that welcomes employees, families and pupils of all beliefs and cultures as they 'guide and support children through the important foundation years of Preparatory Education'.
This school has a strong belief that every pupil should be recognised as an individual and therefore should be approached in that manner with learning tailored to all the varied needs within the classroom. They are inclusive schools where everyone is involved in Music, Drama and Sport and where talents can be discovered or enriched.
Class sizes range from 12 - 20 pupils, the Head Teacher believes that smaller class sizes contribute to concentrated teaching and learning. Allowing pupils a better chance to obtain one to one support as well. The School has a traditional build with on site car parking.
Flexibility will be required as the School's demand may change daily. Ideally you will need to be the type of person who can provide a combination of HLTA and TA work, meaning you may be required to lead classes in a Teacher's absence to provide consistency or assist the class as a Teaching Assistant. Your daily role will depend on the school's need; your daily rate of pay will reflect your role.
Responsibilities:
Preparation of lesson resources.
Collaborate with classroom teacher to organise appropriate activities.
Liaise with other professionals such as Teacher's, TA, specialist support staff.
Support as a TA where necessary.
Work closely with other LSAs and support staff.
Work with classes, small groups and with children on a one to one basis.
Prepare and develop class displays.

Essential requirements:
Experience of working with young people.
Be comfortable and confident in managing varied learning styles.
Ability to engage with, and build rapport with young people.
Be creative, proactive and flexible in their supporting style.
HLTA qualified. Level 4/5 Qualification.

Associated Benefits:
On site car park.
Public Transport nearby.
Competitive daily pay rate.
Weekly pay.
Support from an exciting network of Primary Schools.
Access to free CPD including Covid 19 Awareness training.
Support from your dedicated consultant who specialises in Primary Education.
CV and application support.
Discounts.
Refer a friend Scheme with a reward of £300 love 3 shop vouchers.
Randstad is committed to the safety of young children; therefore all posts will be subject to an enhanced DBS check and satisfactory references.
Apply today to start your career in teaching with the support of Randstad Education and the Primary Schools.
Please send all contact to Kara via email kara.gardner@randstadeducation.co.uk to discuss opportunities.