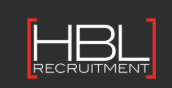 Hire Controller - HBL Recruitment Ltd
Hemel Hempstead, HC HP11QG
Hire Controller



Hemel Hempstead




£27000+Bonus+Progression



Are you a hire controller who aspires to progress into management?
Would you like to join a business that will fully understand your career aspirations and implement a continuous development plan so that you achieve it?
This is an ideal role for an ambitious hire controller who wants the opportunities being part of a rapidly expanding business will bring.
The company are a multinational hire specialist who are undertaking an exciting period of planned expansion within the UK and will result in the UK arm of the business tripling in size over the next five years.



The Role



*Hire Controller
*Speaking to customers, liaising with drivers and service engineer
*£27000 +Bonus+Benefits



The Person



*Hire Controller
*Looking for progression and professional development
£25,000.00 - £27,000.00 per year
Progression+Bonus+Benefits