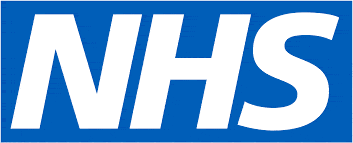 Highly specialist Clinical or Counselling Psychologist/Social Worker/ - National Health Service
Team Around the Practice, London NW35BU
Job Reference: 260-2387-KR
Employer:

Department:

Clincial or counselling psychology, social work or nursing.

Location:

Team Around the Practice, London

Salary:

£52,643 - £58,558 per annum incl HCAS (pro-rata)
---
The Tavistock & Portman NHS Foundation Trust is a specialist all age, outpatient only mental health Trust with a focus on Training and Education alongside a full range of Child and Adolescent Mental Health Services and Psychological Therapies. The Trust is committed to improving mental health and emotional wellbeing, believing that high quality mental health services should be available for all who need them. Our contribution is distinctive in the importance we attach to social experience at all stages of people's lives, and our focus on psychological and developmental approaches to the promotion of health and the prevention and treatment of mental ill health.
The Trust makes its contribution through:
• Providing relevant and effective clinical services for children and families, young people and adults, ensuring that those who need our services can access them easily
• Providing training and education aimed at building an effective and sustainable NHS and Social Care workforce and at improving public understanding of mental health
• Undertaking research and consultancy aimed at improving knowledge and practice and supporting innovation
• Working actively with stakeholders to advance the quality of mental health care, and to advance awareness of the personal, social and economic benefits associated with psychological therapies
---
Highly Specialist Clinical or Counselling Psychologist/Social Worker/Nurse
Adult and Forensic Services
NHS AfC: Band 8a
Full Time 37.5 Hours per week
Permanent
The Adult and Forensic Services comprises a range of specialized out-patient services for adults with complex needs and, through the Portman Clinic, for children, adolescents and adults who are disturbed by their delinquent, criminal, violent and sexually damaging behaviours.
Primary Care Services within Adult and Forensic Service comprise two main services i.e. The City and Hackney Primary Care Psychotherapy Consultation Service (PCPCS) and the London Borough of Camden "Team around the Practice" (TAP). TAP initially started off as a partnership with Mind in Camden providing Social Prescribing delivered by Mind Link Workers collocated in TAP.
In 2018, the TAP service was re-commissioned to work towards an inter-agency Primary Care Mental Health initiative which brings together Tavistock and Portman, Camden and Islington NHS Foundation Trust (for mental health advice and assessment), MIND in Camden (for Social Prescribing) and Hillside Clubhouse (for employment support) in a partnership or alliance provision which will enhance services for people traditionally seen in secondary care services as well as for those presenting at the 'front door' of primary care / GP surgeries. In practice, this means that the TAP service retains its own identity whilst becoming part of a wider system of Primary Care Mental Health with strong links to IAPT, Crisis services, PD service and, importantly, GPs and practice staff.
The TAP service has an administrative base in Daleham Gardens, NW3, but all clinical work is done in the community, in GP practices close to service users' residences where possible.
Education and training adapted to the primary care setting is a substantial part of the service model. GP Consultations are an important part of both services, and we offer Consultations both to GPs and joint consultations where the GP, the TPFT clinician and the service user are in the consulting room together.
As a senior clinician you will provide skilled clinical assessments and brief relational treatment interventions (up to 12 sessions) in primary care, consultations to GPs and supervision and case management to junior clinicians within the team.
You will work closely with the Service Lead for Primary Care Psychotherapy Services, and with the TAP Clinical Operations Manager to deliver and develop the service together with clinicians employed by TPFT. You will play a key role in developing and nurturing close liaison with external stakeholders and partners; specifically GP's and other primary care staff, and other statutory and voluntary sector agencies.
Candidates are requested to use the section "Supporting Information" on the application form to set out their reasons for applying and their suitability, referring to the person specification, for this post.
For further details / informal visits contact:
Carolyn Walker
Service Lead Primary Care, Consultant Psychotherapist and Social Worker
cwalker@tavi-port.nhs.uk
or
Dr Gabriella Rubino,
Clinical Operations Manager, Principal Clinical Psychologist and Adult Psychotherapist.
Grubino@tavi-port.nhs.uk
---
By applying for this role, you accept in the event you are successful that your personal data may be transferred from the Trust to another NHS organisation where your employment transfers within the NHS. This is in accordance with the streamlining programme which is aimed at saving you time and improving efficiencies within the NHS when your employment transfers. Therefore we want you to complete your e-learning modules prior to joining our organisation.
We communicate to all job applicants via the email address which has been provided on the application form. Please ensure you check your email on regular basis and inform us if you would prefer an alternative option or any changes to your details after making your application.

PLEASE NOTE:
* The closing date given is a guide. We reserve the right to close the vacancy once we have received sufficient applications, so we advise you to submit your application as early as possible to prevent disappointment.

* Only those candidates who clearly demonstrate how they meet the person specification on their application will be shortlisted for this job.
*Candidates suitable for shortlisting will be contacted within three weeks. If you have not heard from us within this time then you have not been successful on this occasion.

* Interview arrangements will be communicated via email so please check your email regularly following the closing date

* In submitting an application form, you authorise Tavistock & Portman NHS Foundation Trust to confirm any previous NHS service details via the Inter Authority Transfer (IAT) process should you be appointed to the post
52,643.00 - 58,558.00 per year