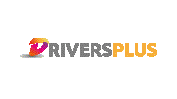 HGV Class 2 Drivers Required - Drivers Plus Ltd
Wakefield, Yorkshire wf44sj
HGV CLASS 2 DRIVERS REQUIRED
Drivers Plus are looking for HGV Class 2 drivers for Temporary agency work out of our client based in Wakefield.
Days involves Store deliveries/Trunking Work
Nights involves Trunking/Box change's/Store deliveries with drivers mate
You would be delivering the clients own products
Vehicle Maintenance Checks
Route and delivery paperwork completion,
Good customer relations
Monday to Friday work
Shift times & working hours…
Shift lengths and start times can vary.
Class 2 Paye; Days £11.00
Class 2 Self-employed; Days £11.50
Why should you work for Drivers Plus...
All our drivers are provided with a full winter and summer branded uniform*.
Government Pension Scheme
Mortgage & Employment References
Weekly Pay (Friday Pay Day)
Paye/Self-employed/Ltd Drivers welcome
24/7 support from the Drivers Plus on call transport team
What do we need from you...
HGV Class 2 driving licence
Over 25 Years old and have a Minimum 2 years' Class 2 driving experience
We will accept up to 6 points on your licence, but no DD, DG, TT, DR, CD, IN endorsements
Valid Driver Card
Valid Driver Cpc card
There are hundreds of recruitment agencies out there, all selling you the next big opportunity. At Drivers Plus, we have been providing leading logistics companies throughout the Yorkshire region since 2003. Whilst others have come and gone Drivers Plus remain strong
Making sure we connect you with the right opportunity is what is important to us. Please call 01274 952133 and quote Job Ref - 747