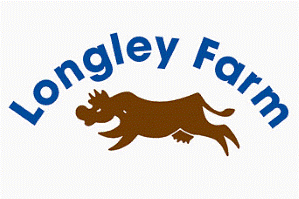 HGV Class 2 Driver / HGV Driver / CPC License - Bluetownonline LTD
Holmfirth, Yorkshire HD91EE

Job Title: HGV Class 2 Driver

Location: Holmfirth, all routes are UK only

Salary: £29,325 plus overtime (Weekends £17.62ph and £35.00ph bank holidays)

This is an exciting and rare opportunity to join an award winning family run dairy based in Holmfirth, West Yorkshire. The Company currently manufactures branded chilled products for retail, wholesale and foodservice customers both in the UK and overseas.

They are now looking to recruit a HGV Class 2 Driver. The ideal candidate will be an experienced HGV Class 2 Driver, with 12 months HGV Class 2 experience and a clean driving licence.

Drivers are paid a guaranteed 48 hour minimum week. The firm tries as far as possible to allocate drivers to fixed runs in order to encourage good customer care and familiarity with the journey. This practise allows drivers to get to fairly fixed working pattern and balance their external and family commitments.

Drivers are not required to stay out overnight except in exceptional circumstances where additional payments will be made to compensate for the inconvenience. The majority of the runs start early in the morning often between 1am and 3am.

Periodic driver training and CPC training is fully funded by the firm.

All candidates must possess excellent interpersonal skills and must be currently eligible to work in the United Kingdom.

All team members are expected to demonstrate a reasonable degree of flexibility, with varying start times. Although drivers work predominantly Monday to Friday, some weekend availability is required.

The role involves:

Driving HGV Class 2 vehicles delivering stock to depots, wholesalers and businesses within the UK
Completing delivery and customer paperwork
Daily vehicle and load checks
Loading and unloading the vehicle
Compliance with all road safety legislation
Attendance and cooperation with the requirements of CPC training
The successful candidate will demonstrate:
An excellent approach to customer care
Conscientious, positive thinking
A good standard of literacy and numeracy
Self-motivated with a strong work ethic
Effective and collaborative communication skills
Pride in themselves, their work and our products
Benefits:
Competitive rates of pay
Generous contributory pension scheme
33 days holiday per year

To apply for this role please click the APPLY button and attach your CV and Cover Letter.

Candidates with Experience and previous titles of; HGV Class 2 Driver, HGV Driver, Driver, Heavy Goods Vehicle Driver, HGV 2, Multidrop Driver, Multi-drop Driver, Class 2, HGV Driver, Class II Driver, Driver Class II may also be considered for this role.

£29,325.00 - £29,325.00 per year
Overtime